Do You Need SPF For Your Hair?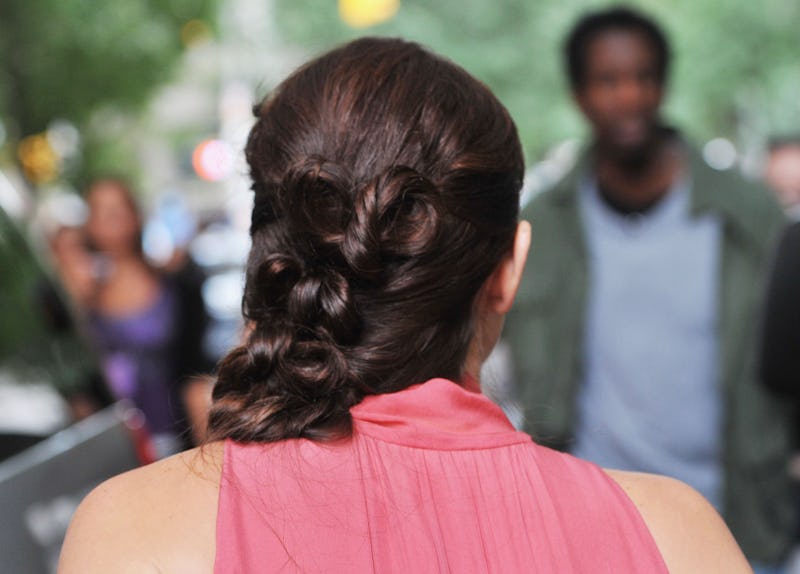 Slaven Vlasic/Getty Images Entertainment/Getty Images
Sunscreen has a whole host of benefits, from delaying signs of aging to, you know, preventing skin cancer. That said, I think we can all pretty much agree on the fact that sunscreen is an important addition to your daily routine, but what about your hair? Do you need SPF for your hair?
Short answer: Yes. While it's not exactly possible for your hair to get cancer, you hair is still very vulnerable to the rays of the sun. Just as with skin, UV rays can damage your hair, effectively contributing to a whole host of hair woes. As Alterna Haircare VP Ric Pipino, told Teen Vogue, "By stepping outside without protection, you're putting your hair at risk for faded color due to oxidation, lack of moisture, and overall distress." The sun can also cause frizziness, split-ends, and weakened strands, along with other hair problems.
Luckily, it's possible to avoid said problems by adding a spritz or two of SPF to your hair before heading out into the sunshine. Interested in heading off the damage at the pass? Here are a few hair-saving products to help protect you and your mane this summer.
Phyto Phytoplage Protective Sun Veil, $30, Amazon
Made with special UV filters and protective oils, this multi-tasking product protects your hair from the sun, as well as other summertime culprits, like chlorine and salt water.
Aveda Suncare Protective Hair Veil, $28, Nordstrom
This spray protects against both UVA and UVB rays, and is infused with antioxidants to guard your strands from free radicals.
TRESemme Climate Control Climate Protection Finishing Spray (2 PK), $14, Amazon
Armed with UV blockers, this spray works to fight the sun, wind, and static.
Clarins Care Oil-Free Lotion Spray, $36, Nordstrom
This sunscreen is made for your skin — but you can easily spritz it onto your hair as well!
Sachajuan Hair In The Sun, $32, Net-A-Porter
This leave-in cream has the ability to protect your hair from UV rays even after showering. Pretty cool, right?
See? One or two products can save your hair from some serious UV damage. Definitely worth the investment.
Images: Slaven Vlasic/Getty Images; Courtesy Brands