What's Coming To Netflix In March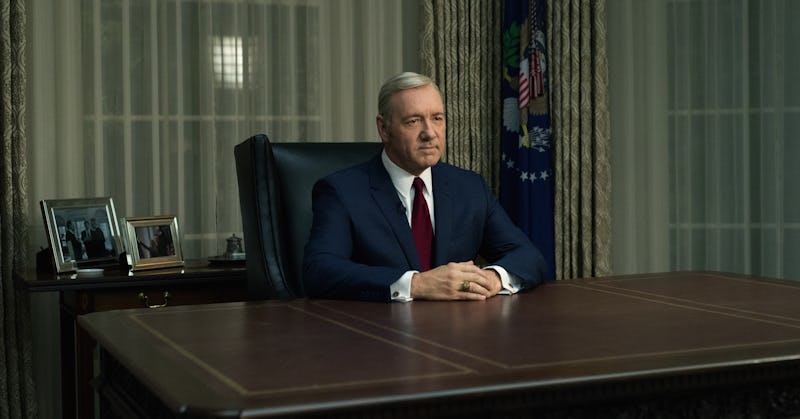 How did anyone ever survive without Netflix? I know: purchasing lots of pricey episodes on iTunes and/or going down the rabbit hole of sketchy links just so you could catch up with Desperate Housewives. Now Netflix is so ubiquitous that we almost take its selection for granted — something that ourselves a decade ago would totally shame us for. Today, Netflix has an incredibly wide selection of films, docs, and TV series — some of which have also been produced by the streaming service as part of their expansion into original content. The best part of Netflix? Despite their already stellar selection, the company is constantly adding new stuff to its collection — which means you will always have new things to add to your queue. So what movies and TV shows are coming to the Netflix this March? Your month is about to get jam packed with awesome additions.
Whether you're the kind of Netflix viewer who prefers settling in for the night with an old-but-great flick or the kind who wants to binge a brand-new show as quickly as possible, Netflix has new titles streaming this March that will make you very, very happy. Here's what you can look forward to adding to your must-watch list this month:
House Of Cards, Season 4
Frank Underwood is back, and this time, the President doesn't have his First Lady in his corner. Claire left Frank in the Season 3 finale, and if the trailer above is any indication of what's to come, these two will be locked in a power struggle. Of course, past seasons hint that it won't be the spouses' only fight on the horizon of the corrupt D.C. landscape. The new season will begin streaming on March 4.
Marvel's Daredevil, Season 2
If you spent the last month re-watching Jessica Jones, fear not: there's more drama in Hell's Kitchen coming your way. Season 2 of the Marvel series will show Daredevil with a brand-new adversary, and, according to Netflix, introduce us to his famous flame Elektra. Watch the whole season beginning March 18.
My Beautiful Broken Brain
In this documentary, a woman suffers from a stroke that puts limitations on her skills, but also causes her to experience colors and sounds in an entirely new, "David Lynch" like way. The doc explores this new world that she finds herself in, showing that even tragic circumstances can have surprising and beautiful outcomes. The documentary comes to Netflix on March 18.
Happy Valley, Season 2
This BBC One crime drama is back for a second season, and with just six episodes in its freshman debut, you totally have time to binge the first before diving into the sophomore season, which hits Netflix on March 16.
Finders Keepers
What would you do if you found a severed leg in the storage unit you just purchased? That's the premise behind this almost too-insane-to-be-real doc, which shows the crazy legal battle for this leg from the perspective of the person who bought the unit and the person who who put their leg in there in the first place. Check out the doc beginning March 15.
Adult Beginners
This dramedy, about getting your life together just a little bit late, stars Rose Byrne and Nick Kroll and features cameos by stars like Joel McHale and Jane Krakowski. Check it out on Netflix when it streams March 1.
Scarface
Already watched Narcos? Get into crime drama with this Al Pacino classic, which streams on Netflix March 1.
Louie, Season 5
Louie C.K.'s FX series is still on extended hiatus, but you can catch up with the sitcom when Season 5 hits the streaming service on March 4.
Good Burger
Long before Kenan Thompson was on Saturday Night Live, he was making this hilariously bizarre Nickelodeon movie alongside Kenan & Kel co-star Kel Mitchell. It's about time for a re-watch, and you can check it out on March 1.
Happy viewing!
Image: Netflix