What The Real Kim Of 'WTF' Thinks Of Tina Fey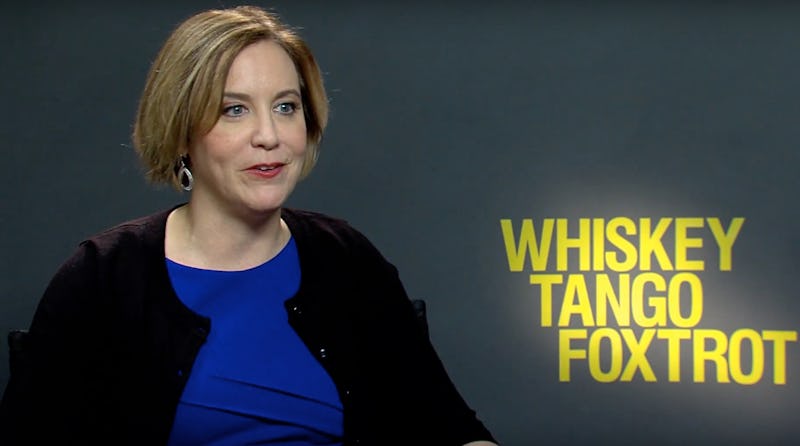 Being an author whose memoir is going to be made into a film would be cool enough, but to have Tina Fey play you in the movie? That's pretty much the stuff dreams are made of — but for Kim Barker, whose book The Taliban Shuffle has an adaptation, Whiskey Tango Foxtrot, hitting theaters on Friday, it's a (very happy) reality. Yet while the journalist tells Bustle in the video below that having Fey portray her on-screen is nothing less than "surreal," it's also something that totally could've been predicted — and, in fact, it was.
As Barker recalls, a 2011 New York Times review of Barker's book commented on how, in the memoir, the journalist "depicts herself as a sort of Tina Fey character" — and a few weeks later, Fey herself read the review and signed on to play Barker in the upcoming movie. Yet the real confirmation that the comedian was the right choice to portray Barker came in a very different form, one that the journalist, in the video below, explains all about.
Also in our interview, Barker discusses the controversial casting of Christopher Abbott and Alfred Molina as Afghans and explains why Whiskey Tango Foxtrot is nothing like Eat Pray Love — if it were, laughs Barker, "I would've punched that movie." It's a good thing, then, that the movie coming out on Mar. 4 is a totally enjoyable, unique film that, as Barker explains, is worlds away from anything else Hollywood has made.