Tommy Hilfiger Launches Adaptive Designs For Kids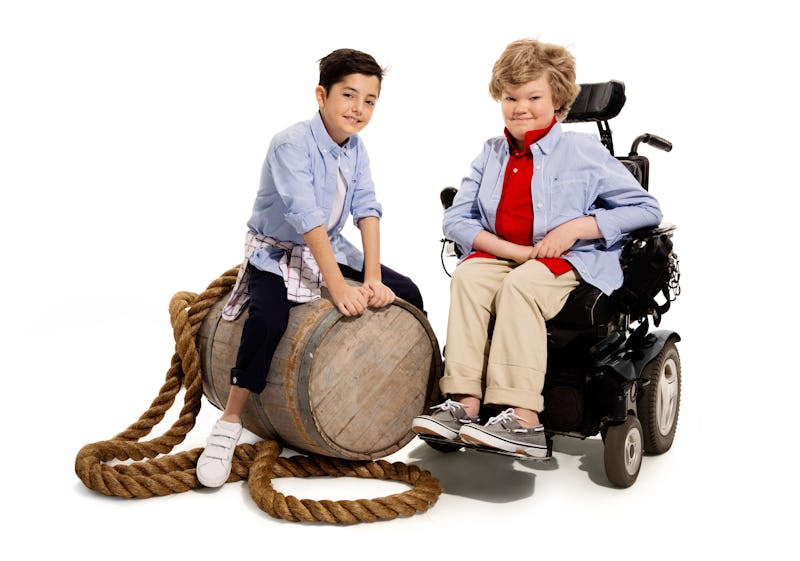 When it comes to buying clothing, there are a lot of things that many of us often take for granted, like being able to use both hands for buttoning purposes, or even just putting on our clothing by ourselves. Runway Of Dreams, a nonprofit organization dedicated to helping the fashion industry become more inclusive towards differently-abled bodies, has collaborated with designer brand Tommy Hilfiger for an adaptive clothing line for disabled children. They will utilize designs that are already in place for the brand's children's department, but modify them to fit the needs of the differently-abled.
Runway Of Dreams was founded by fashion designer Mindy Scheier, whose son Oliver has a rare form of muscular dystrophy, but wanted to wear the same clothes as his peers. It was a simple enough request, albeit one that proved difficult to fulfill. But it led to the creation of Runway Of Dreams, and now to the company's collaboration with Tommy Hilfiger.
The new collection is a conscious effort towards helping fill the market void not only for adaptive clothing, but for adaptive clothing that looks no different to any other clothing. "The adaptive version will look exactly the same as the original [Tommy Hilfiger] collection, but will contain modifications such as washable magnets and design alterations that allow people with disabilities to dress with greater ease," promises the press release.
The 22-piece collection for boys and girls launched on Feb. 23, and it feels like so much more than a one-off marketing campaign. For Scheier, this is only the beginning of what she feels is a necessity that all designers and brands should supply.
"Similar to plus size departments, our goal is that there's an adaptive department for every brand and retailer. Our modifications are meant to be utilized in any other collection — children's, women's, men's," she told Fashionista. "It's an enormous department that's not serviced by the industry. There's so much opportunity."
Hopefully this will be the start of a huge industry change, not only for children's wear, but for all clothing departments that should either make their clothing more suitable for differently-abled wearers or produce adaptive lines. The daily struggles that many have to face are ones that are too often overlooked by able-bodied people, but those who are differently-abled shouldn't have to suffer due to our ignorance, especially not children.
The work of Runway Of Dreams is admirable, and while it's sad that steps like these are only beginning for the fashion industry, I still think that both Runway Of Dreams and Tommy Hilfiger deserves praise for being one of the first to implement these inclusive changes.
Images: Courtesy Richard Corman for Tommy Hilfiger