Proof that DJ & Kimmy from 'Full House' are Still BFFs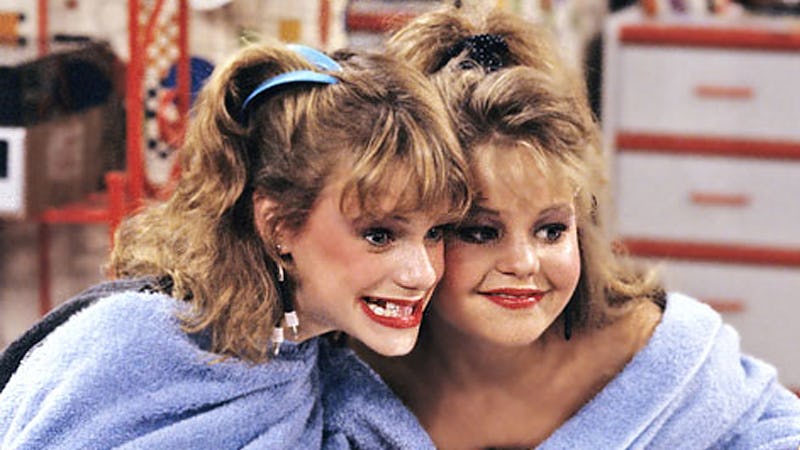 Bob Saget might make jokes about buttholes, Mary Kate and Ashley might dress as homeless children most of the time, but have hope Full House fans, because Kimmy Gibbler and D.J. Tanner are actually best friends in real life. Candace Cameron Bure posted photos on Instagram of her and Andrea Barber before they attended a concert together on July 5. Ugh, they actually spend holiday weekends together? STOP BEING SO DARN LOVEABLE. And then check out this collage:
This means that once the '80s perms and corny joke days of Full House were over, they were still as close as they were on the show. And that might be the most adorable part to come out of Full House, even cuter than M.K. and Ashley as children, when their really huge eyes were sweet instead of creepy.
Aren't you just picturing Kimmy and D.J. all grown up, having BBQs with their children and pretending like they weren't once a part of the most magical family on television? Because that's what actually happens. They run together, and celebrate each other's birthdays ... Bure even called Barber "her dearest and most precious friend."
Aaaaannndd I just fainted from cuteness.