New 'Daredevil' Season 2 Trailer All About Elektra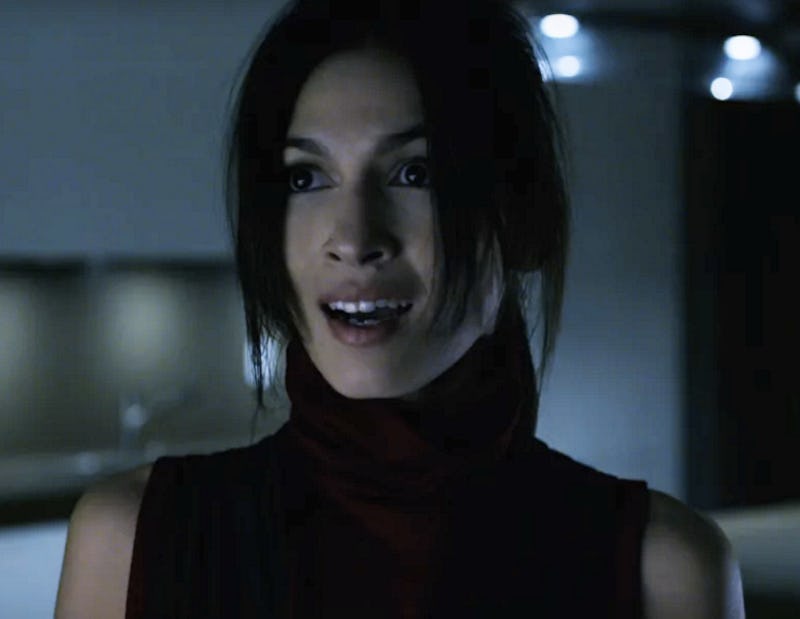 It looks like Matt Murdock no longer has to defend the city all on his own. Because, upon the release of the second Daredevil Season 2 trailer one thing becomes clear: Elektra is ready to take on the criminals of Hell's Kitchen. Elektra (played by Elodie Yung) voices the latest trailer and — despite The Punisher being the main focus of the second season's first trailer — it soon becomes clear that the situation in the city is way more intense than we may have suspected. Elektra warns Matt (played by Charlie Cox) of a rising known as "The Hand" and the return of the Yakuza. But what makes everything about the Season 2 build-up all the more exciting is that Elektra is not merely a messenger, she's just your everyday crime-fighting female bad-ass. And, in the Marvel Universe, more empowering female characters is always a yes.
So, what do we know about Elektra so far? Well, for one, this girl knows how to fight and she's got connections. So much so that she knew information otherwise completely under the radar for Matt himself. And, to add to all of the chaos going down in Hell's Kitchen already, this also doesn't seem to be the first time she's met or fought alongside the Daredevil. Both physically and emotionally, these two seem to have quite the history together. Just watch the trailer for yourself and you'll know exactly what I'm talking about.
Another thing that makes Elektra so vital to the show's second season is the fact that she's the only one who really seems to be Team Daredevil so far. With Foggy fearing for Matt's life and Claire starting to sense his total loss of control, Daredevil needs a strong support system to help him keep focused and not back down. And Elektra is not just there to give pep talks; she's there to be just as unstoppable as he is. She's not just a sidekick, not just a love interest, and not just there to prop up Matt's storyline. She's a powerhouse in her own right, deserving of her own spotlight trailer, and here to give Hell's Kitchen a run for its money in more ways than one.
An Elektra-filled Season 2 of Daredevil premieres on Netflix come March 18. It's time for more than just Jessica Jones in Hell's Kitchen.
Images: NetflixUS&Canada/YouTube