Too Faced Better Than Sex Mascara Gets An Update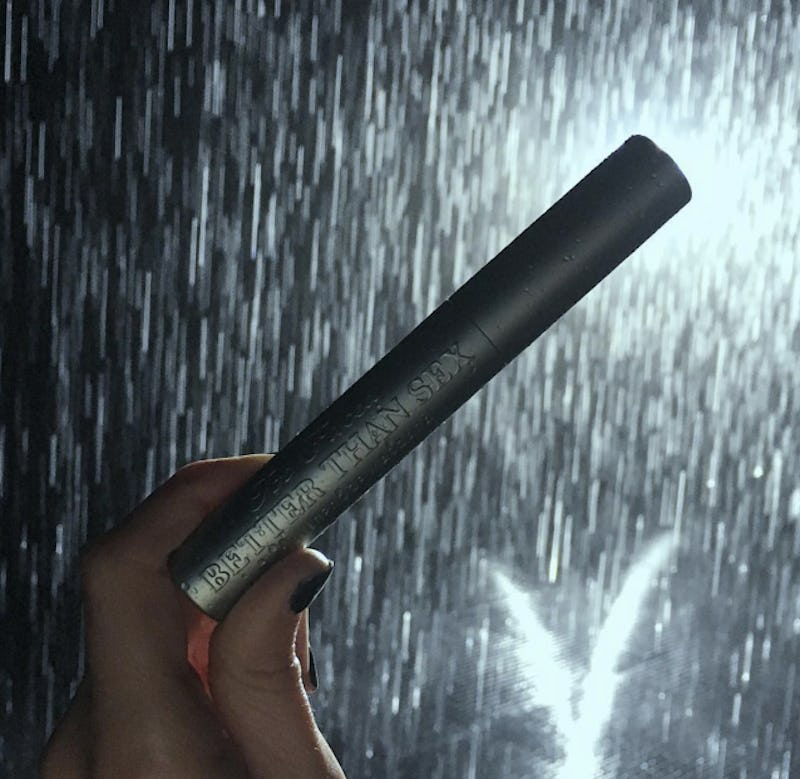 If you've ever shopped Too Faced Cosmetics items before, then you've likely fallen in love with the brand. One product that people really can't get over, and for good reason, is the Better Than Sex Mascara. If you thought that was as good as it gets in terms of lash product, just you wait. The brand is now launching a waterproof version. When is the waterproof Better Than Sex Mascara coming out, you ask? Mark your calendars and get ready to feel extra lucky on this day! The waterproof version drops on March 17. Somebody pinch me!
The only way this volume boosting product could have gotten better was to go waterproof, so Too Faced really has created the best mascara possible. Your lashes will certainly thank you now that they won't get messed up if you should cry, swim or get caught in a rainstorm. With this new waterproof version, the mascara you love is is staying the same — save for a new packaging color and the fact that you can now cry your eyes out and still have your makeup in tact the whole time, of course. So, if you were obsessed with the original, you're going to love this one even more.
For everything you could have hoped for as far as your lashes are concerned, shop this amazing waterproof mascara on March 17 on toofaced.com.
It's that bottle you know and love, but this time in a minty green color. That's going to look so good next to the pink tube that's already in your makeup bag, don't you think?
Better Than Sex Waterproof Mascara, $23, Too Faced
If you're beyond excited about this product, don't worry. It'll be here before you know it.
Better Than Sex Mascara, $23, Too Faced
In case you aren't already on the Better Than Sex bandwagon, you can shop the original version for all your non-crying needs in the meantime.
In this video you can learn a little more about this mascara's application. See how fantastic your lashes wind up looking after just one coat!
If you weren't sold initially, I bet you are now, especially since this product is back and better than ever. It's sure to last through happy tears and all.
No mascara running here!
Want more beauty tips? Check out the video below, and be sure to subscribe to Bustle's YouTube page for more hacks and tricks!
Images: toofaced/Instagram, Too Faced (2); YouTube (1); Giphy (1)