6 Times It's OK To Splurge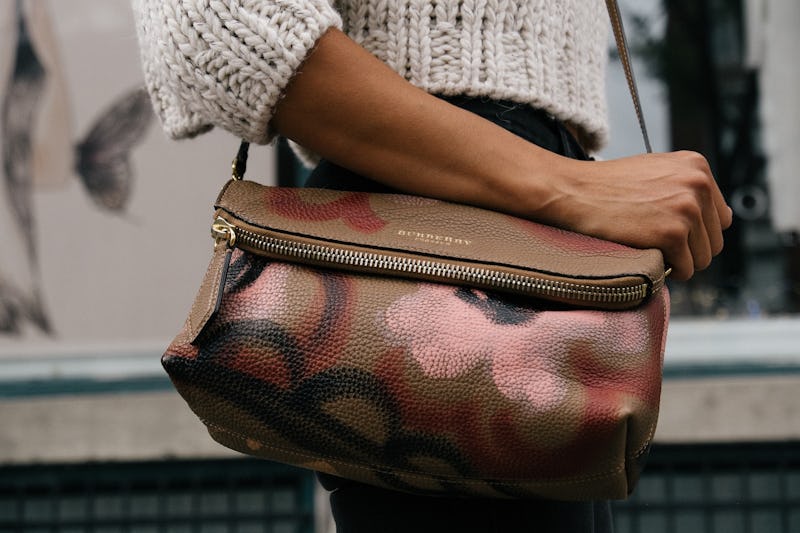 I am all for self-love, so if that means splurging sometimes on things I want in order to feel happy, sign me up! On the flip side, I also feel strongly about saving money and keeping a good credit score. Luckily, there are times it's OK to splurge that have been noted by experts in the field, and it makes me feel like I can, in fact, have it all. By splurging the right way we can find ourselves with the items we want as well as the full bank account we also want.
At the end of the day, all of us work really hard and are deserving of a splurge purchase every now and then (e.g., I have a tab open right now to buy a trip to Costa Rica, so... yeah). This is especially true when it's something we've planned on purchasing in advance, as this allows us to properly budget for the item(s). With that budgeting mindset, we'll be able to purchase the things we want while avoiding taking a hit to regularly available monthly funds.
I wish I could write this article and say something like, "Buy everything you want — you deserve it, girl!" because likely you do deserve it. However, can you actually afford it is the bigger question. The tips discussed in this article give you full permission to splurge, as long as you're doing so in an intelligent way.
For all the ladies out there who are curious whether they should or shouldn't make that purchase, here are six times it's OK to splurge.
1. When It's Something That Will Be Memorable
Are you ever buying something you know will lead to great memories — like a sunny vacation with your friends — but you can't bring yourself to pull the trigger and actually make the purchase? This is a prime example of a time you should give yourself allowance to splurge, according to TIME. The outlet suggested thinking of the purchase as a set of memories versus a stack of dollar bills you're spending. While TIME noted stuff is just stuff, things that will result in memories with your loved ones are something you'll keep with you for a lifetime.
2. When Shopping At Costco
Plainly put, buying in bulk saves you money down the road, so your splurge now will ultimately be worth it financially. According to DailyFinance.com, buying in bulk is the way to go with items you'll be purchasing again down the road. Great examples include toilet paper, paper towels, and other non-perishables. DailyFinance.com noted people tend to have a difficult time throwing down the cash for the bulk items since it's more cost to them on the onset, but in this case a splurge is a wiser way to go.
3. When The Purchase Is An Investment For Your Career
Online classes in your field, a new computer, a software program you'll use everyday for work — these are times when forking over some extra cash is totally OK. Fox Business News said if the item you're splurging on is something you feel will supplement your career growth, it could be a smart move. Improving your skills in certain areas via online courses, for instance, might even lead to a raise down the road, according to the outlet.
4. If You're Genuinely Going To Use The Item A Lot
Cars are a perfect example of a splurge that you'll use constantly. If you spend a lot of time in your car every day while commuting and feel you want to buy something a little nicer to spend all that time in, here we go — just think it through! Forbes suggested in certain cases try to think about the number of times you'll use whatever you're splurging on, and how long you're likely to have it. Then, breakdown the price using these factors. You might realize that that iPad you've been dying to have will only cost you $0.50 per use since you'll be using it so often.
5. When Shopping On Black Friday
OK, before you go ahead and classify me as crazy — hear me out. Think about those random weekdays throughout the year that you're tempted to go out on a spending spree. According to Dan Ariely, a behavioral economist at Duke University who studies consumers' spending decisions, "when people increase their spending on a random day of the week, they are more likely to increase their spending in the future." Ariely told PBS the opposite is true if someone holds off until a "special day," like Black Friday. After a splurge on one of these days, Ariely noted people "usually go back to their normal habits." It's technically like giving ourselves a cheat day, and then we'll get right back into our regular spending habits.
6. When You've Budgeted For A Big Item In Advance
Let's say you have an idea cooking in your head of something you want but can't justify buying. Start saving for it! According to DailyFinance.com, it's very much OK to splurge on an item you've budgeted for in advance. Always wanted a little boat? Dying to buy the apartment you're currently renting? These are the things worth spending money on when you've saved enough funds. The best part, according to DailyFinance.com, is that the purchase won't take a huge ding at your bank account when you make it, as you'll have the money allotted separately already.
Not sure about you, but I certainly don't need to be told twice that it's OK to splurge here and there! It's more than fine to get some of the finer things in life — just remember to be smart about your purchases by following some of the points we discussed above. You'll be able to get the things you want without feeling like you're regularly scrounging for cash.
Images: Pixabay (7)