12-Foot Mr. Darcy Statue Emerges From Pond. Swoon.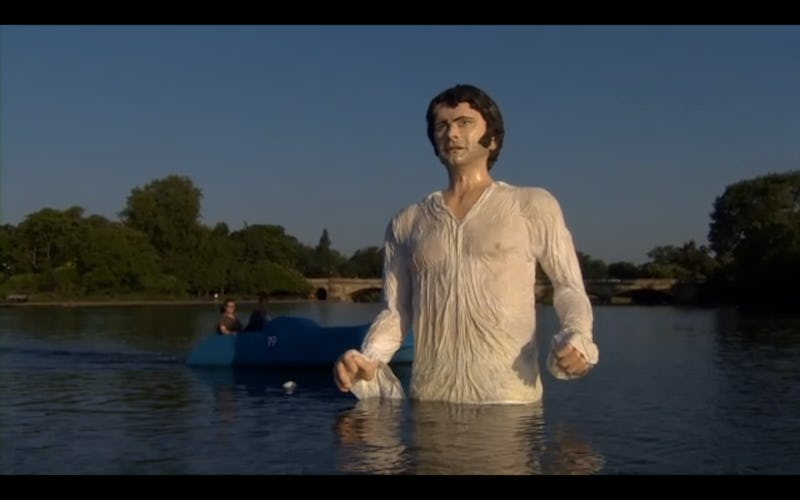 Let's be honest: Mr. Darcy is the best. And anyone who has not seen a young Colin Firth play the role in the BBC movie version of Pride and Prejudice should go watch it immediately. I don't care that it's almost four hours long. It is absolutely faithful to the books, with one minor addition: They throw in an extra scene in which Mr. Darcy jumps into a pond and emerges sopping wet. Please excuse my girlish squeals.
But thankfully, I'm not the only to appreciate this detail. Our good friends across the Atlantic have created a 12-foot statue of Colin Firth's Darcy to commemorate the scene, which was recently voted the most memorable moment in UK television drama history. Obviously. The fiberglass statue was created as a publicity stunt to mark the launch of the new UK channel Drama, and will soon be touring the country's parks; it is currently installed in Hyde Park, London and will eventually find a permanent home in Lyme Park, Cheshire where the iconic scene was filmed.
In other words, Mr. Darcy will always be coming out of the pond, every day, forever.
Now if you'll excuse me, I have a statue to go stalk.