The 13 Most Heartbreaking Final Lines In Books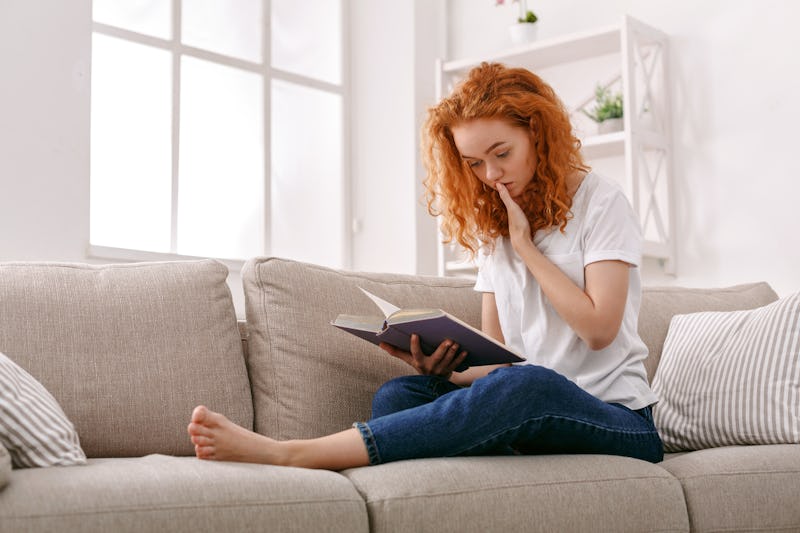 Everyone has that one book that sticks with them long after they turn the final page. It's the one that has that character whose death haunts you, the love story you can't stop obsessing over, that ending that shocked you to your core, or, more often than not, it's a book with one of the most heartbreaking final lines that you will never be able to forget. Sometimes, the saddest books are the ones that leave the biggest impressions, especially when their final words are tragic ones.
Everyone likes a happy ending where the couples reunite, the family ends its feud, and the heroes return home from war, but not every book can be filled with rainbows and butterflies. You might not always appreciate them, but it's the sad books that are there to move you, to stir up your deepest emotions, and to give you a good (and probably much-needed) cry. They're the books that touch a certain special part of your heart and awaken your empathy, reminding you of what it actually means to be human. Whether you prefer happy endings or not, you should embrace the sad ones, too.
In case you need some convincing on their importance, here are 13 of the most heartbreaking final lines from books to move, inspire, and completely devastate you. Get your tissues ready.
1. "A Last Note From Your Narrator: I am haunted by humans."
— Markus Zusak, The Book Thief
2. "Whatever our struggles and triumphs, however we may suffer them, all too soon they bleed into a wash, just like watery ink on paper."
— Arthur Golden, Memoirs of a Geisha
3. "I'm sure the red fern has grown and has completely covered the two little mounds. I know it is still there, hiding its secret beneath those long, red leaves, but it wouldn't be hidden from me for part of my life is buried there too. Yes, I know it is still there, for in my heart I believe the legend of the sacred red fern."
— Wilson Rawls, Where the Red Fern Grows
4. "I wrote at the start that this was a record of hate, and walking there beside Henry towards the evening glass of beer, I found the one prayer that seemed to serve the winter mood: O God, You've done enough, You've robbed me of enough, I'm too tired and old to learn to love, leave me alone forever."
— Graham Greene, The End of the Affair
5. "I lingered round them, under that benign sky; watched the moths fluttering among the heath, and hare-bells; listened to the soft wind breathing through the grass; and wondered how any one could ever imagine unquiet slumbers for the sleepers in that quiet earth."
— Emily Brontë, Wuthering Heights
6. "There was some open space between what he knew and what he tried to believe, but nothing could be done about it, and if you can't fix it you've got to stand it."
— Annie Proulx, Brokeback Mountain
7. "He loved Big Brother."
— George Orwell, 1984
8. "Then he went over and sat down on the unoccupied twin bed, looked at the girl, aimed the pistol, and fired a bullet through his right temple."
— J.D. Salinger, "A Perfect Day for Banananafish"
9. "He was soon borne away by the waves, and lost in darkness and distance."
— Mary Shelley, Frankenstein
10. "We each owe a death, there are no exceptions, I know that, but sometimes, oh God, the Green Mile is so long."
—Stephen King, The Green Mile
11. "I am haunted by waters."
— Norman Maclean, A River Runs Through It
12. ''I never saw any of them again — except the cops. No way has yet been invented to say goodbye to them.''
— Raymond Chandler, The Long Goodbye
13. "The offing was barred by a black bank of clouds, and the tranquil waterway leading to the uttermost ends of the earth flowed sombre under an overcast sky – seemed to lead into the heart of an immense darkness."
— Joseph Conrad, Heart of Darkness
Images: Fotolia