This App Is 'The Dating Game' + 'The Bachelorette'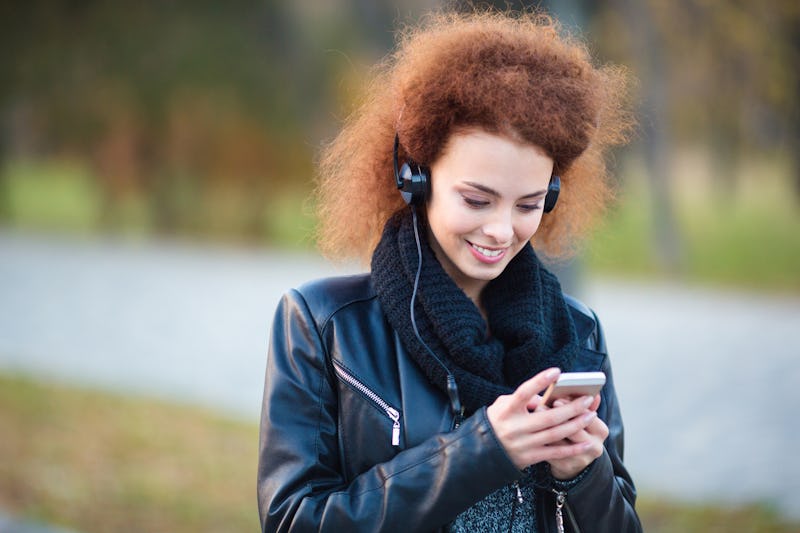 For those of you who are already bored with the idea of swiping through an endless amount of good looking strangers in hopes that one of them catches your interest, there's a fun new way that to bring more personality into your online dating experience: dating app The Catch. The app, which came out earlier this week, is a female-focused dating app for heterosexual women that's also a multi-player game where women get the chance to ask men questions that they actually care about. Think of it as a cross between The Dating Game and The Bachelorette.
If you're frustrated with the dating scene today, you're not alone. In fact, the concept of The Catch was born out of founder and CEO, Shannon Ong's frustration with the very same thing.
"I grew tired of downloading all these dating apps that basically provided the same function— swipe if he's hot," Ong said in a release. "I needed more than looks. I wanted personality. So I created a cross between The Dating Game and The Bachelorette."
Up to four men are handpicked for each game based on basic info pulled from their Facebook profiles. Users also have the option to add additional information and profile pictures.
Here's how to play the game:
1. A woman sets up her questions — either chosen from the database of questions or ones she created herself.
2. She then invites men by swiping through matches based on her preferences. She picks six at a minimum and up to four men can play in each game.
3. The game begins!
4. After the 24-hour time limit ends, she rates each guy's response to each question from high to low. The Catch then scores the game and a winner is revealed.
5. Winners have the opportunity to chat with the host.
Since men are answering the questions, they're able to avoid open rejection by keeping their answers anonymous. That way, personality is just as important as appearance.
Here are some more things you should know about The Catch:
1. It's Catered To Women
Like Bumble, The Catch gives control over to (hetero) women. The Catch also wants women to make the first move within a 24-hour timeline.
2. It's Not Just A Dating App, It's Also A Game
Unlike Bumble, Hinge and pretty much every dating app out there, it's also a multi-player game where women get to ask questions they actually care about. According to them, their Q&A format makes things a little more interesting and easier conversations can take place between "winner" and "host." Dating is supposed to be fun, right?
3. Yes, You Need Facebook To Use It
They fully understand that having Facebook as a way to log in can be frustrating. But, it's all for your protection by preventing any possible fake accounts.
4. There Is A Waiting List
It's still pretty new and growing, so don't expect it to be filled with tons of potential matches right away. Currently, The Catch has a waitlist of over 20,000 users globally. Ideally, they're looking to launch every one to three months in a new city.
5. It Claims To Be Unlike Anything Out There Today
Shannon Ong tells Bustle, Bumble, Tinder and Hinge are all similar in the sense that they all have the same swipe 1:1 model just with a different niche. For instance, Bumble focuses on women making the first move. Hinge, on the other hand, only curates your Facebook connections.
"With The Catch, we are a multi-player game," Ong says. "We are trying to create a more fun playful way to connect with someone over playful interaction."
6. It's Meant To Be A Fun New Way To Get To Know Someone
Besides being open-minded and having a decent profile pic, Ong suggests creating your own questions and keeping it light.
"Although we make it easy and offer suggestions, we find a higher match rate to those who ask more personal fun easy questions," Ong says. "Don't ask serious questions up front like, 'Do you want to get married?' The getting to know someone first impression is supposed to be light, interesting, and fun. Not serious. You don't go up to someone you just met and say, 'What's your five-year-plan?' Don't do it with dating."
According to Ong, dating is awkward both online and off. "I am trying to bring the fun back into dating. Bring flirty back," Ong says. "I mean what woman doesn't want to be swept off her feet? That is what I'm trying to bring back—the mystery, the excitement."
Want more of Bustle's Sex and Relationships coverage? Check out our video on sex positions for small penises:
Images: Fotolia; Courtesy of The Catch