This Sex Toy Will Get You Off In Under 3 Minutes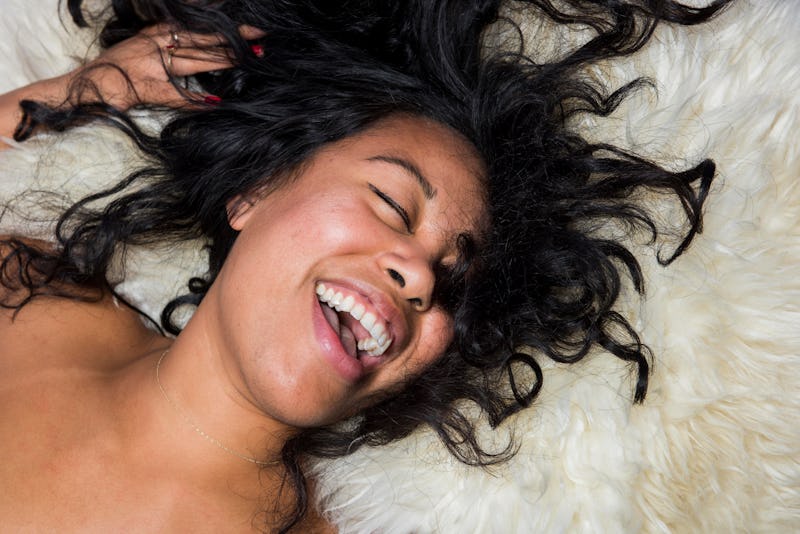 Much like sex with a partner, masturbation is only as good as the tools you have on hand. Usually, there are no guarantees in the world of female pleasure — oh no, our arousal system is far too complex to be easily mapped out and explained with a one-size-fits-all set of instructions. However, when it comes to sex toys, The Womanizer sex toy is a little bit different. No man or woman can claim to provide an orgasm 100 percent of the time, but this little clitoral stimulating dynamo does — and has the data to back it up.
The Womanizer, $147, Amazon
Sure, every sex toy company would probably say something like this if they could, but most reviews of The Womanizer I've found (by people not on their payroll) say what their research shows: that it feels really really, ridiculously good, and that you will come. Although it's probable that someone out there won't be won over by The Womanizer — it's not as if they offer a money-back option if you can't get off (but that would be amazing if they did) — the odds are stacked in the user's favor. So what's the deal with this magical wand that grants orgasmic wishes? Here are five facts about The Womanizer to know:
1. It Gets You Off In Under Three Minutes
The Womanizer, $147, Amazon
According to research by Epi24, maker of The Womanizer, not only is an orgasm guaranteed, but based on a sample of 100 women, 50 percent orgasmed in 60 seconds or less, 80 percent orgasmed between the 2-3 minute mark, and three out of four experienced multiple orgasms.
2. Pleasure Air Technology Doesn't Require Direct Clitoral Contact
While the majority of vibes on the market can directly buzz your sweet spot, with Pleasure Air Technology, The Womanizer requires only gentle suction and "pulsating pressure waves" around the clit to get the job done.
3. It Won The "O" Award At The AVN Novelty Expo
The yearly Novelty Expo at the Adult Video News Awards (basically The Oscars of porn) awarded The Womanizer W100 their "O Award" for "outstanding achievement in the pleasure product industry." It might be an honor just to be nominated, but a win is so much more satisfying.
4. You Can Get Yours Covered In Crystals
The Womanizer, $147, Amazon
Although The Womanizer does come in a variety of patterns, you can get yours covered in crystals if you're into the business of bling.
5. It's Nearly Unanimously Loved
The Womanizer, $147, Amazon
AutoStraddle named The Womanizer in their Seven Best Sex Toys of 2015, Slutty Girl Problems gave it five hearts, and even this publication had some pretty hot things to say about it. Although Hey Epiphora swiftly slammed some of its more questionable aspects in a hilarious review, in the end, even she liked it.
Want more of Bustle's Sex and Relationships coverage? Check out our video on sex positions for small penises:
Images: Andrew Zaeh/Bustle; Adultshopcom/Instagram; Giphy (4)