5 Non-Profits To Support For Intl. Women's Day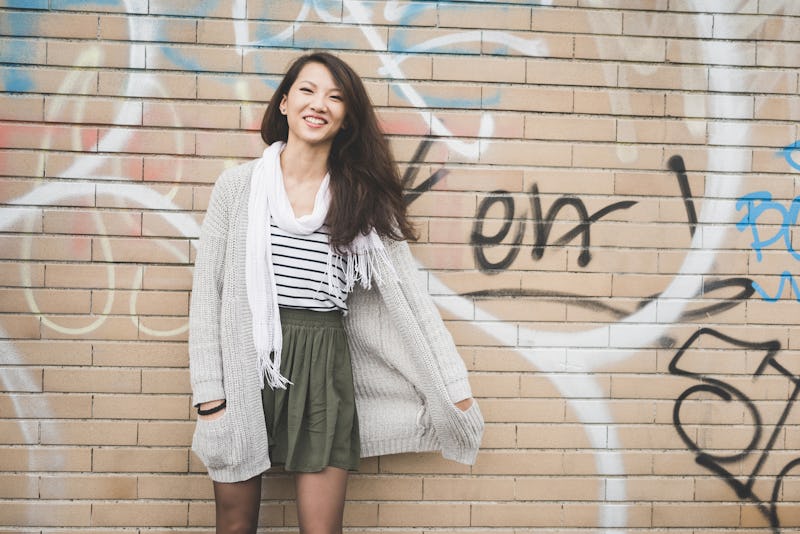 Looking for a unique way to celebrate International Women's Day on March 8? In addition to honoring your foremothers and spending time with your favorite lady-identified people, those with a few coins to spare can donate to a feminist non-profit working to change women's lives for the better.
Although International Women's Day began as a socialist worker's event, it has since developed into a time to reflect on the legal and cultural status of female folks around the world. (Newsflash, we're not doing so hot, and we can definitely do better.) The day has now stretched into the entire month of March, and, just like Black History Month, the accomplishments of so many shouldn't be limited to so few weeks a year. Nevertheless, an officially sanctioned time to recognize women who otherwise might not get their due is still a good thing, and there are so many organizations making major waves out there worth mentioning.
While you're in the giving mood, it's also important to remember that donating time can be just as and if not more effective than money, and the experience of working toward a feminist goal with other like-minded people is inspiring and invigorating. Here are five feminist non-profits to support in honor of International Women's Day:
1. Lady Parts Justice
Founded by comedian and activist Lizz Winstead in 2012, Lady Parts Justice is "a cabal of comics and writers exposing creeps hellbent on destroying access to birth control and abortion." They also put out fantastic satirical videos that educate and campaign for a woman's right to bodily autonomy while making you laugh. It's a total win-win.
2. R.A.I.N.N.
The Rape, Abuse and Incest National Network is the country's largest anti-sexual assault organization with 24 hour hotlines available in English and Spanish to assist folks of any gender experiencing abuse.
3. Girls Write Now
For the budding writers out there who might not otherwise get the encouragement they deserve, Girls Write Now helps foster creative expression for under served young women by matching them with older mentors, holding readings and workshops, and publishing compilations of their work. I once volunteered at a GWN dinner and met Gloria Steinem. So, there can be the occasional perk to donating your time. (She was wearing a massive studded belt that I wanted to steal, btw.)
4. Global Fund For Women
In operation over 25 years and still going strong, the Global Fund For Women aims to "create a world where every woman and girl is strong, safe, powerful and heard" by partnering with a variety of NGOs, governments and corporations. Their outreach includes cultivating agriculture in Africa, supporting up-and-coming activists, building female leadership in Asia, and a whole lot more.
5. Woodhull Freedom Foundation
Named after suffragist Victoria Woodhull, the Woodhull Freedom Foundation is dedicated to "affirming sexual freedom as a fundamental human right." Whether lobbying and raising awareness for immigration equality, reproductive justice, prison reform, or anti-discrimination laws, this non-profit is unique in its sex-positive feminist scope.
Images: Fotolia; Lady Parts Justice League/YouTube; RAINN/YouTube; Girls Write Now/YouTube; Global Fund For Women/YouTube; Woodhull SFA/YouTube