Joseph Gordon-Levitt Drops Out Of 'Sandman' Adaptation, But Don't Lose Hope Just Yet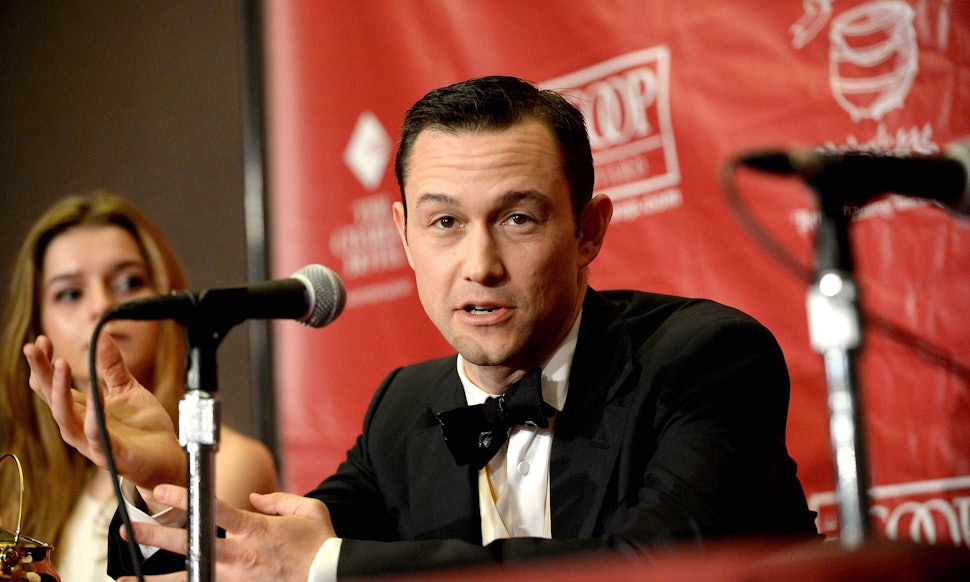 Darren McCollester/Getty Images Entertainment/Getty Images
Sad news, Neil Gaiman fans: although it wasn't long ago that you probably freaked out upon hearing that Joseph Gordon-Levitt would be co-producing an adaptation of Gaiman's graphic novel, The Sandman, it was announced over the weekend that the actor has backed out of the production. Reportedly, his decision to leave was due to creative differences with the studio, New Line, but regardless of the reason, it's frustrating for fans to see the long-awaited adaptation lose steam.
Gordon-Levitt announced his departure from the film in a Facebook post on Saturday titled "Re: Sandman," writing on his official page that although he was originally "pleased with the progress we [he, Gaiman, co-producer David Goyer and screenwriter Jack Thorne] were making" on adapting "one of the most beloved and boundary-pushing titles in the world of comics," he realized recently that he and the studio did not "see eye to eye" on the project. As a result, he removed himself from the adaptation.
Yet it doesn't sound like there's much bad blood, as Gordon-Levitt added that he wishes "nothing but the best for the team moving forward," and thanked many of the people he'd worked with on the movie, including Gaiman. Wrote the actor,
"It's been a particular privilege as well as a rocking good time getting to know Mr. Gaiman, whose generous insights and masterful work have certainly convinced me that the Lord of Dreams and the Prince of Stories are one and the same Endless pattern."
For those who aren't familiar with The Sandman, the series, which comes from Gaiman, the iconic fantasy author behind classic works like American Gods, Stardust, and Coraline, follows "Dream" or "Morpheus", a character who is the personification of dreams and seeks to rebuild his kingdom after being imprisoned for 70 years. The series is vast and complex, filled with mythological references, complicated storylines, and dark themes, so it'd be understandable that adapting it into a movie would be difficult. How does one settle on just one idea or vision for something as vast and immense as The Sandman?
Happily, Gaiman doesn't hold anything against Gordon-Levitt for backing out. Tweeted the author after the news was revealed,
It's clear that Gaiman is still hopeful about the future of the film, which is still in production despite Gordon-Levitt's absence. All the author seems to want is a product that is true to his words, and hopefully, that's what he'll eventually get.
Yet fans are understandably still upset, causing Gaiman to have to remind them that he has no real control over what happens to the adaptation.
It's unknown how long it will take for Sandmanto hit the screen, or if it will hold up to Gaiman's wonderful writing. But if the author himself can stay hopeful despite the challenges facing the adaptation, his fans can certainly do the same.