Drag Queen Recreates All Your Fave '90s Characters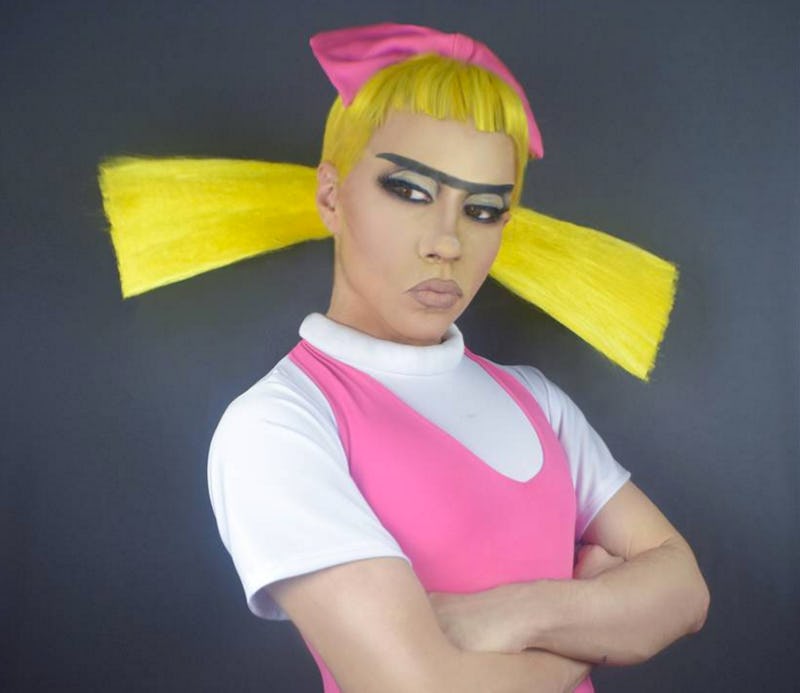 If you're not already following Phi Phi O'Hara's Instagram, prepare to push that "Follow" button: As part of a year-long drag challenge, the drag queen has recreated 90's cartoon characters ranging from Daria Morgendorffer to Eureeka from Eureeka's Castle, and the results are jaw-dropping. Using makeup, wigs, and some impressive prosthetics, the former RuPaul's Drag Race contestant turns our favorite two-dimensional characters into reality. Nineties kids, get ready for a nostalgia overload.
Since the beginning of 2016, O'Hara has been doing a "365 Days of Drag" series in which she posts a different look everyday. "I wanted to push myself into creating some amazing and creative characters," she told BuzzFeed. "And … I wanted to inspire people to always push themselves and never let something put a limit on your talent." She's already done 66 different looks so far, each seemingly more elaborate than the last. With nearly 300 days left to go, we're sure to have more eye candy in our futures.
Thankfully, this won't be the last time we see O'Hara take on animated characters. In an Instagram post, she announced that she's also planning "animation theme weeks" for a bunch of other cartoons, including Pokémon, Sailor Moon, and Steven Universe. We'll also get to see her apply her unique mix of cosplay and drag to Disney and Batman villains, as well as the theme I'm most excited about: "X-Men Gender Bender." Um, YES PLEASE.
Until then, check out these familiar faces:
Daria Morgendorffer (Daria)
Jane Lane (Daria)
Helga Pataki (Hey Arnold!)
Lil (Rugrats)
Judy Funnie (Doug)
Cynthia (Rugrats)
HIM (The Powerpuff Girls)
Dot (Animaniacs)
Eureeka (Eureeka's Castle)
Didi Pickles (Rugrats)
Images Courtesy of Phi Phi O'Hara.