The 2016 'Bachelorette' Has Been Announced!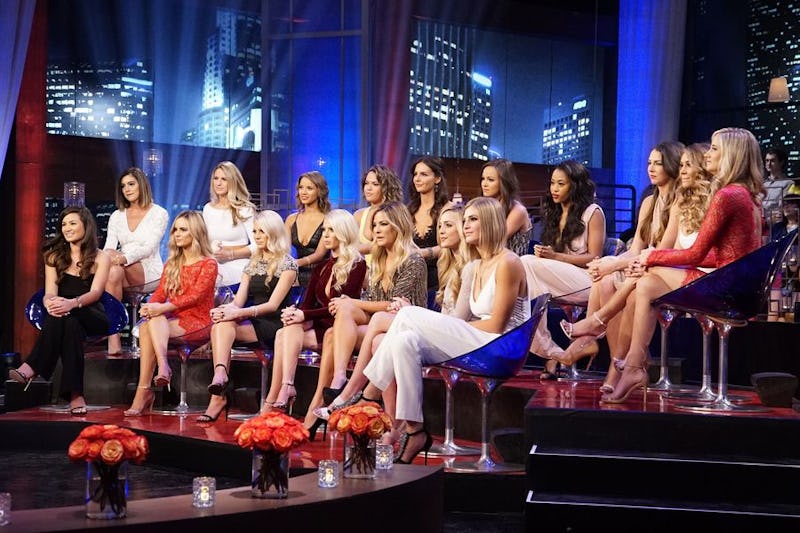 As a fan of the show, I care about who Ben Higgins is going to pick on The Bachelor, but I also couldn't wait to see who would be the next Bachelorette. Well, the wait is over and JoJo is the official 2016 Bachelorette. If you totally saw this coming you're not alone. After graciously taking Ben's rejection (so much better than I would have taken it), The Bachelor contestant sobbed in the limo about just wanting to find love. Well, now she'll get another chance at a happily ever after with her own set of 25+ men to choose from.
Of course, picking the next leading lady of the show doesn't come without some very vocal fan reactions. Bachelor Nation was in rare form after the announcement, tweeting up a storm about the upcoming season. Even former Bachelor and Bachelorette stars joined in on the conversation, you know, as they always do. There were so many tweets congratulating JoJo on her impending journey to love. There were also a few fans who wanted someone else chosen and voiced their frustration on social media. Hey, you can't make 'em all happy! Here are some of the choice reactions after the big announcement.
Those Who Are Thrilled
Those Who Wanted Someone Else
But, Mostly, Those Who Are Thrilled
And, whether you're a fan of the new Bachelorette or not, you're going to want to tune in this spring. After all, most of the drama and intrigue stems from the group of men chosen to compete, anyway. Can't wait!
Image: Kelsey McNeal/ABC