'A Fantastic Fear of Everything' & 5 More Reasons To Love Simon Pegg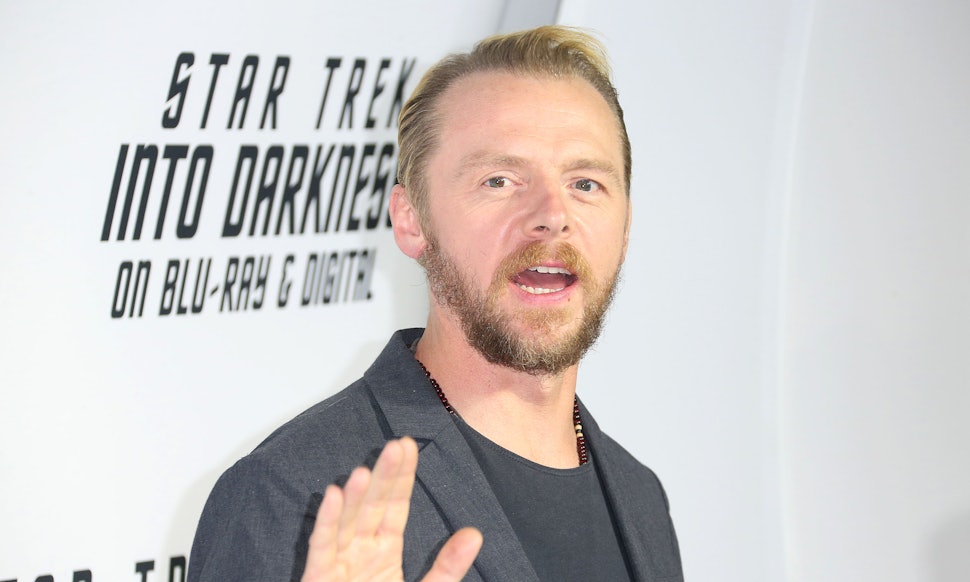 Frederick M. Brown/Getty Images Entertainment/Getty Images
On the off chance that you aren't intimately acquainted with Simon Pegg's body of work (you FREAK), let me give you low down. He's a British actor/writer/producer/director/fence-jumping extraordinaire who has been bringing quirky British comedy to our eyes, ears, and hearts since his break out movie Shaun of the Dead in 2004. He is set to star in the absolutely wonderful looking Fantastic Fear of Everything, due out in theaters Feb. 7. In his honor, here's all the reasons we really love Simon Pegg.
He And Nick Frost Are Best Pals
Look at all that love. Sweet, manly, dude-bro love. They frequently make movies together and when they aren't, they engage in excellent Twitter banter. Both pastimes I heartily approve of.
He Is Crazy Good At Hopping Fences
In fact he has hopped fences in not one movie but three, and damn, does he look good doing it. I'd hop your fence Simon Pegg…err, whatever that's supposed to mean.
Image: Universal
He Is Possibly A Time-Traveling Vampire Just Like Nic Cage
Okay the likelihood is slim, but I did just manage to sneak in a Nic Cage reference there, so this was really a win for all of us. Besides, on the off chance that Simon Pegg is indeed a time traveling ninja/warrior/debonaire ruff-wearer, as pictured here, then.. whoa. Only more reasons to love him.
He Is So Darn Cute On Twitter
Someday, I will be as irreverent and hilarious as Simon Pegg is every day of his blonde and exciting life, but until then, I merely worship at the temple.
Image: SimonPegg/Twitter
He Was Born On Valentine's Day
Awwww, born on the day of love, isn't that sweet.