Erika Held A Very Tense 'RHOBH' Dinner Party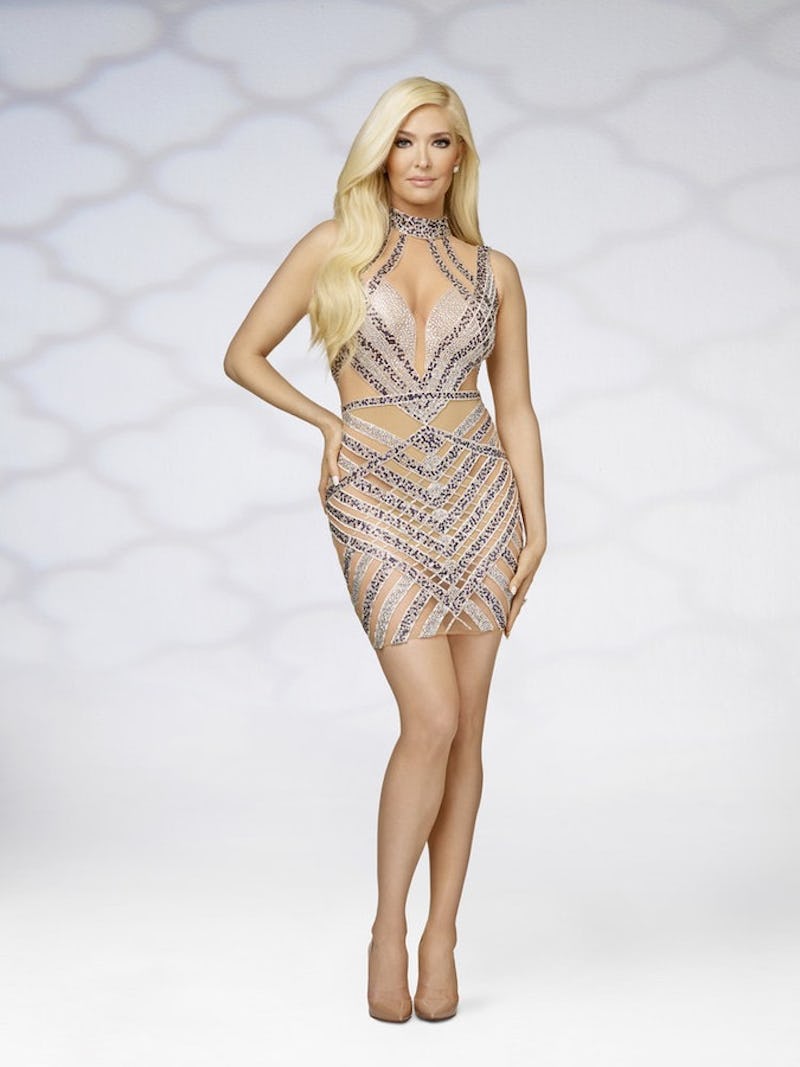 Well, it's almost as if the ladies of The Real Housewives Of Beverly Hills host parties purely to start/continue fights and create delicious television moments for all of us to enjoy. In this week's episode of RHOBH , Erika Jayne invited Lisa Vanderpump and Kathryn Edwards over for a dinner party. Just last week, Erika was getting eyeball daggers thrown at her from Lisa while being simultaneously stabbed in the back by Kathryn, so the obvious next step in this situation was to invite those two over for a sit-down dinner.
Kathryn immediately started bashing everyone over the head with her sass and love for drama. She just wouldn't stop talking and made it her mission to get into Erika's head. The main topic of conversation immediately returned to the whole debacle where Kathryn told Lisa that Erika called her a manipulator (I swear, we need a flow chart to really understand this). It started off innocently enough and then quickly escalated to aggression on Kathryn's part.
Erika's husband Tom was meeting these women for the very first time and he was completely mortified. Who can blame him? The poor man was thrown directly into the shark tank while sitting at his own dinner table.
Tom (bless his heart) took a stab in the dark and tried his damnedest to calm the situation down, but he quickly learned that these ladies are professionals when it comes to arguing. The dinner took a serious dive off the deep end and resulted with Lisa and Ken basically being told to leave. Let's do this again soon, friends!
I just can't get behind Kathryn's need to stir the pot at every opportunity. She needs a hobby or something. Erika has the right attitude — you don't go to someone's home and start poking them. I'm glad she refused to engage, but next time, Erika, may I suggest you don't invite two people embroiled in a feud to your house for a casual meal? There have to be better dining companions to choose from.
Images: Andrew Eccles/Bravo