11 Natural Lipsticks For A Fresh Spring Pout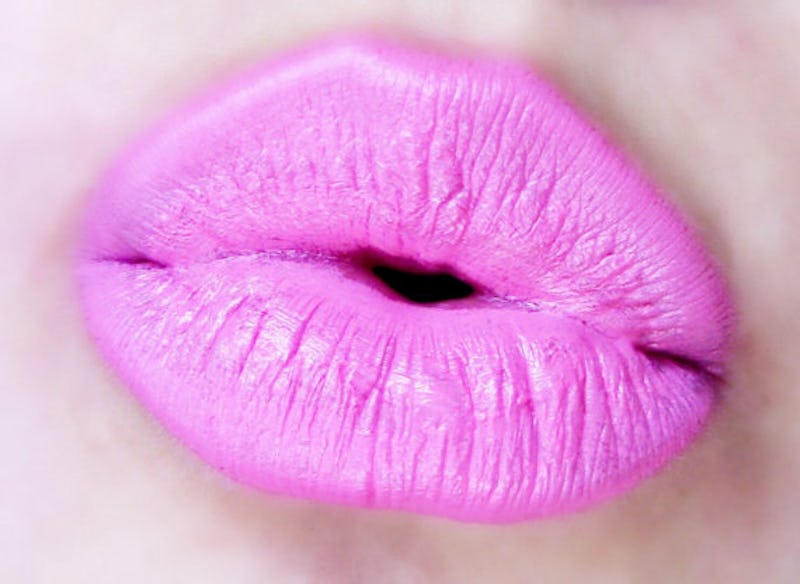 Looking for a new spring lip color to fall in love with? Whether you're environmentally-conscious, have sensitive skin, or just like trying new products, consider purchasing one of these natural lipsticks for a fresh spring pout. From smaller Etsy brands to major companies, finding natural and organic cosmetics has never been easier (or looked better!).
If you're wondering why you should consider switching to natural cosmetics, Huffington Post lists the reasons. The site explained, "Besides endocrine disruptors like propylparaben, other harmful substances in typical department store and drugstore lipsticks are as tocopheryl acetate and retinyl acetate, as well as titanium dioxide, which usually exists in nanoparticle form. Nanoparticles have been shown to cross the cell barrier and drive into organs, including the brain in humans, where they can cause long-term oxidative damage." In simple terms? Your $2 drugstore lipstick contains a bunch of not-so-good-for-you ingredients you might not even know about.
In regards to why avoiding harmful chemical cosmetics matters so much for lips, Stacy Malkan, co-founder of the Campaign for Safe Cosmetics told GoodHouseKeeping, "The skin is highly absorptive, and we can ingest any chemicals that we put on our lips." I don't know about you, but I'd prefer my pout to be carcinogen-free.
Motivated to get on that natural lipstick train? Below are all my top picks for spring:
Charm Lipstick, $20, Lush
Lush is committed to using natural ingredients, and this cotton candy pink liquid lipstick features jojoba oil.
Burt's Bees Lip Crayon, $7, A mazon
This line from Burt's Bees is 100 percent natural and infused with Shea butter for hydration.
Crimson Lip Conditioner, $32, A mazon
With cocoa butter and vitamin E, this red balm offers a pop of cherry color that's essential for spring.
Creme Lip Crayon, $15, Amazon
Free of parabens, sulfates, and phthalates, this lip pencil comes in a million bright shades and each one is long lasting at water-resistant.
Drench Splash Lipstick, $37, Amazon
100 percent vegan and derm-tested, Tarte's drench line features a slew of slick colors perfect for cocktails on a rooftop.
Marvelous Moxie Lipstick, $18, Amazon
With vitamins A, C, and E, this lipstick is not only all-natural, but also boasts a solid list of antioxidants for your pout!
7. PalmaBeauty Semi-Matte
Sold Out
For a super fierce and metallic kiss, swipe on this coconut oil-based lipstick.
Electric Lip Slide Kit, $30, Bodyography
Bodyography's lip slides tread the line between a gloss, stick, and stain, and are paraben and gluten-free.
Coral Shell, $22, Coastal Classic Creations
A lipstick shade that complements just about any look, coral keeps things sweet and classy. This lipstick is paraben, allergen, fragrance, and gluten-free. Phew!
10. SoulRebelCosmetics3 Vegan Lipstick
Sold Out
This luscious plum shade is vegan, cruelty-free, and features organic castor oil, rose oil, and Candelilla wax. Yes, please.
All Natural Lipstick, $3, Addictive Cosmetics
This sunny orange crush hue is sweet as candy and rich with cream and natural shea butter.
Want more fashion and beauty tips? Check out the video below and subscribe to Bustle on YouTube!
Images: Courtesy of Brands