Why Comedy Fans May Want More Of 'Flaked'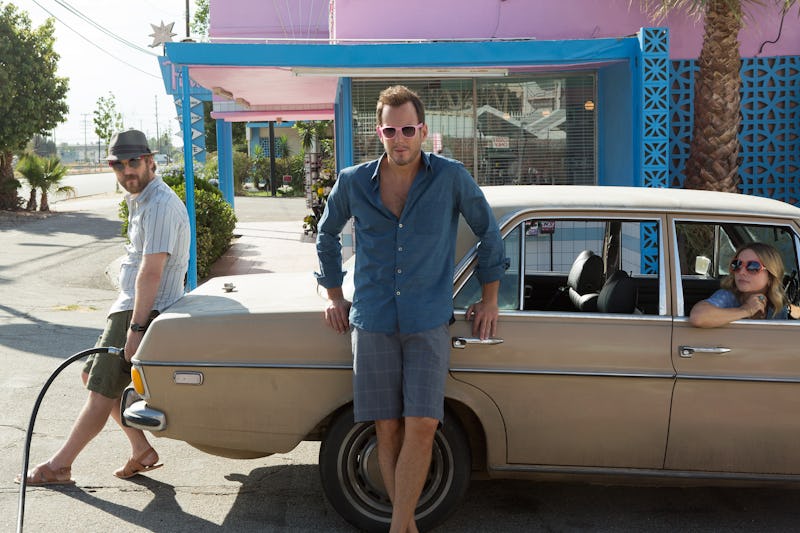 If you are anything like me, the words "from the executive producer of Arrested Development" colors you intrigued, which means I'm curious about the premiere of Flaked, a new Netflix series starring Will Arnett. Some people have a hard time getting into a show if they don't know whether or not it will return for additional episodes, and may be wondering if Flaked will return for Season 2. Well, given that the series just premiered on March 11 and Netflix originally gave the series a one-season order, there's no confirmation one way or the other yet.
Netflix almost always renews its original series, so Flaked has a good chance of survival, even though the streaming service does not release ratings information for individual shows that would give us a better idea of what to expect. Unlike some of Arnett's previously cancelled series, like The Millers, Up All Night, and Running Wilde, Netflix isn't beholden to advertisers or competing with other shows in the same timeslot, giving subscribers a year to find and fall in love with the show before a potential second season would premiere.
Presumably, like its other series, if Flaked returns for Season 2, Netflix would program it for early spring, in about a year. At this point, you can almost tell time by what you're streaming — the year starts with House of Cards, then Daredevil and Unbreakable Kimmy Schmidt drop in spring, and Orange Is the New Black like clockwork in June. Could Flaked become a mid-March tradition? Well, here are a few reasons why you may want to add it to your TV marathoning schedule if you're a comedy fan.
1. Arrested Development
Look, I know. How long can the cast and crew of the brilliant comedy series coast on its reputation as an underappreciated classic? But given that Arrested Development creator Mitch Hurwitz has also put his name on Flaked as an executive producer, I'm willing to use that connection as reason to check this out one more time.
2. Bojack Horseman
Though Arnett has some less-successful series on his resume, this one should encourage people to give Flaked a chance. It's a dark comedy about a former '90s sitcom star having a serious existential crisis, and half of the characters just happen to be anthropomorphic animals. It's one of Netflix's best originals (in my humble opinion) and proves that Arnett and the streaming service make for a great combination.
3. The Rest Of Netflix's Comedies
From Kimmy Schmidt to Wet Hot American Summer: First Day of Camp, the streaming service has proven that it can do both drama and comedy. It may even be a little better at the funny stuff, with laughs ranging from cynical gallows humor to goofy absurdism.
4. It's A Little Dark
I love when comedies can manage to balance more than one tone. From the trailers, it looks like Flaked will also be more of a dramedy. Arnett plays Chip, a clean and sober life guru who projects a very different face publicly than when he's privately jetting around Venice Beach. There are some shades of Bojack there, which is encouraging.
5. The Increasingly Poor Decisions Of Todd Margaret
Todd Margaret writer Mark Chappel is one of the co-creators of Flaked. And while that series isn't flawless, it has an ability to reinvent itself whenever it writes itself into a corner.
6. Arnett Behind The Camera
In the spirit of Netflix's other new comedy series, The Comedians, it's interesting to watch what performers create for themselves when given the chance. Since Arnett also serves as an executive producer on Flaked, it adds another layer of interest.
7. It's Not Much Of A Commitment
Following the 20-odd episodes of a network comedy can really pile up on the DVR, or expire from On Demand before you're ready to watch them. And when a show isn't designed to be watched all at once, a lot of comedies shy away from real character development. But that shouldn't be a problem with Flaked, which is releasing the eight episodes of Season 1 all at once.
Do all of these reasons guarantee that Flaked will be fantastic, or that Netflix will definitely renew it for a second season? Not necessarily. But they should be more than enough for fans of TV comedy to give it a chance.
Images: Benjamin Cohen, Matt Kennedy, Adam Rose/Netflix; Giphy (4)