7 Books About Women in Law Besides RBG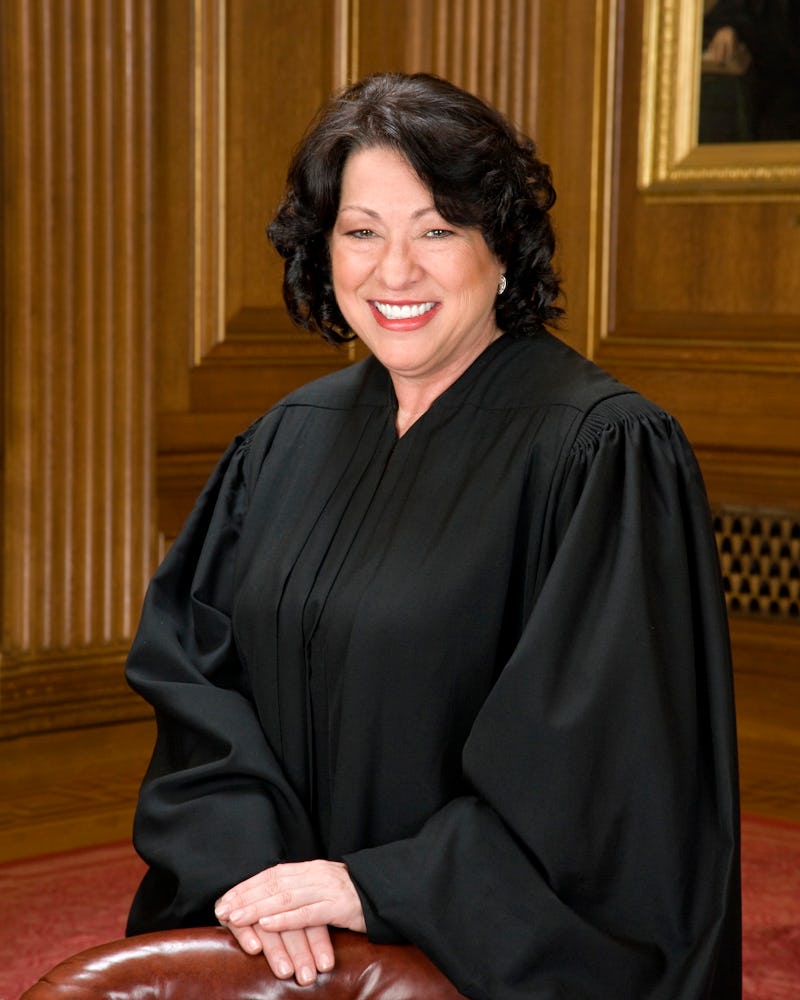 If you haven't heard already, the notorious RBG is coming out with an memoir, and it's sure to be the read of the year for every feminist with a passion for justice. But, as we all know, Ruth Bader Ginsburg isn't the only women in the world of law. She may or may not be the most awesome woman in law today, but there are many other female lawyers and judges who paved the way for RBG, or who've been influenced by her career.
After all, Ruth Bader Ginsburg has a long history of advocating for women's rights, and she wouldn't want her other legally enlightened ladies to go unnoticed. I mean, there are two other women up there on the Supreme Court right now. And, when asked how many women should ideally be on the supreme court, RBG said, "Nine." There were nine men up there for years and everyone was cool with it.
Women have been making legal history for a long time. The first women to ever argue before the Supreme Court was actually a poet and ex-slave as well as a fiercely talented orator, and that's just the tip of the iceberg. So if you're an RBG fan looking to read up on other incredible women in American law, here are a few books to get you started:
Elena Kagan is sometimes considered a "wild card" on the Supreme Court (she's also a kick ass alum of my high school, but that's probably less important). This biography covers Kagan's life and achievements, from her days at Princeton to her legal career to her seat on the Supreme Court. She may be the newest justice (for the moment), but she's certainly a huge inspiration when it comes to forging an independent, wildly successful career in law.
If you just can't wait to read a female Supreme Court justice's memoir, then check out Sonia Sotomayor's My Beloved World. She's the first Hispanic justice to serve on the federal bench, and her memoir is beautifully written. Sotomayor tells a story of coming-of-age and self discovery: she grew up in a housing project in the Bronx and made it to the Supreme Court. Her book reflects her own honesty and warmth, and her writing is both intelligent and easy to grasp even without a law degree.
3. Out of Order by Sandra Day O'Connor
Love her or hate her, but Sandra Day O'Connor was the first woman to serve on the U.S. Supreme Court. Her politics might be far more conservative than RBG's, but both are tenacious women who made it to the highest legal perch in the country. And O'Connor's book, Out of Order, is an invitation behind the scenes at the Supreme Court, full of stories on the institution's history and inner workings, as well as her own personal insights.
The Supreme Court isn't the only place for amazing women in American law. Barbara Jordan was the first African American on the Texas senate since reconstruction. She was the first black woman from the South to serve in Congress. She delivered the keynote address at a Democratic National Convention. She was a lawyer, civil rights activist, politician, and all around powerful woman who re-shaped America's political landscape. And if all that doesn't make you want to learn more, just look at how awesome she looks wrapped in that flag on the cover. Pretty freaking awesome.
The cover might be far less dramatic, but Mastering American Indian Law is written by two impressive women in the world of Native American law. Stacy Leeds was a Supreme Court Justice for the Cherokee Nation, and she's the first Native American woman to serve as dean of a law school. Angelique Townsend Eaglewoman is a professor of law who advocates for diversity in law schools, and her goal as a writer is to bring an understanding of Native American law to a wider audience.
6. Mr. and Mrs. Prince by Gretchen Holbrook Gerzina and Anthony Gerzina
Lucy Terry Prince was stolen from Africa sold into slavery as a baby. As an adult, however, her future husband bought her freedom, and together they raised six children and argued for African American rights long before the Civil War. Not only was Mrs. Prince the first African American poet in recorded history, she was also the first woman to argue before the Supreme Court (she won, of course). Mr. and Mrs. Prince is the story of one of America's first power couples, and how they fought for (and won) their legal rights time and time again.
Clara Foltz was the first woman to be admitted to the California Bar, and the first person to suggest the position of Public Defender (seriously, no one had thought of it before her). She fought for women's rights, raised five children as a single mother, wore some very impressive sleeves, and faced a tremendous amount of prejudice for her gender. Despite it all, her legal contributions were impressive, and she created a precedent for many female lawyers to follow in her footsteps.
Image: Collection of the Supreme Court of the United States/Wikimedia Commons