7 Reasons 'Looking's Jonathan Groff Should Be Your Favorite Breakout Star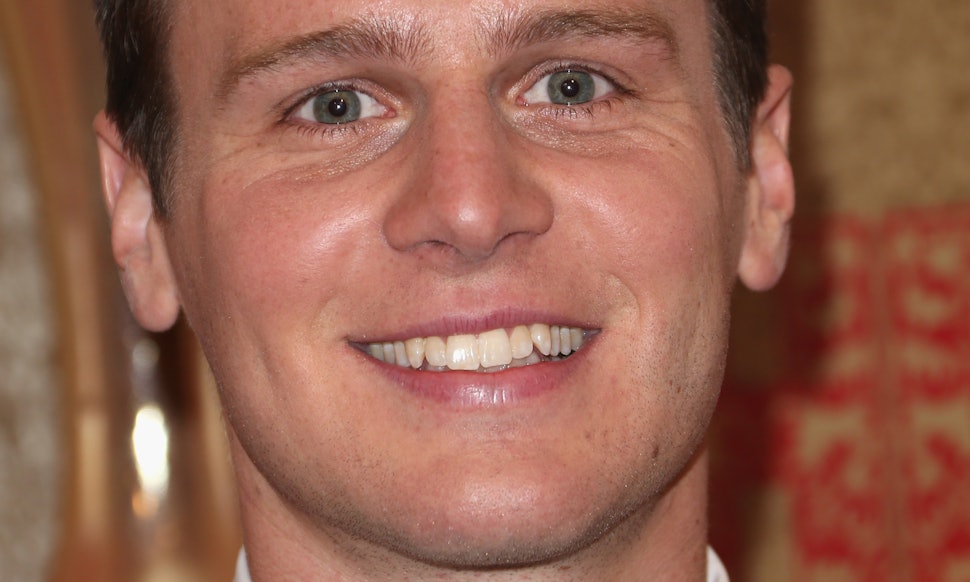 Frederick M. Brown/Getty Images Entertainment/Getty Images
How do I love Jonathan Groff? Let me count thy ways... For reals, though. It's about damn time that Groff gets the notoriety he so sorely deserves. Why, you ask? Why should I become JGroff's ultimate fan girl? Well because he's friggin perfect, that's why. If you don't know him by now, he starred in the hit musical Spring Awakening, Glee, the sure to be classic, Frozen, and Jonathan Groff is in HBO's new show, Looking . Let's see just what makes the Groffster so damn appealing.
Dude can sing
And we're not talking carrying a tune type singing, we're talking Broadway bonafide. Groff starred as Melchior in the Tony Award winning musical Spring Awakening and was even nominated for a Tony himself. Aside from being impressive stage-wise, Groff has also blessed us with his golden vocal chords on Glee as the devious Jesse St. James.
Dude can act
From his early days on Broadway to Looking, Groff has not only proven himself as an actor but also proves that he has an impressive range and is willing to take risks. Whether he's putting Glee's New Directions to shame or befriending a moose, Groff does it with finesse and ease.
Image: HBO
He's freakin' adorable
Look at those cheeks! Who wouldn't want to squeeze them?! Okay, okay, I know, I'll calm down. But have you seen those baby blues and that mop of hair, lately?! It's hard to believe that Zachary Quinto let all of that deliciousness go.
He's a great friend
Groff and Lea Michele have been besties since their Spring Awakening days, but it's the marker of a true best friend to stand the test of time and hardship. It's obvious that Michele hasn't had the easiest time of it recently, but Groff has had her back all the way. He even participated in and interviewed her for her Teen Vogue cover shoot! (Everyone: "Awwwwww!")
He's multifaceted
He's even good as a voice actor. Charming, funny, and endearing, Groff's Kristoff might just be one of our favorite characters and that's saying something because WE. LOVE. FROZEN.
Aside from his acting in the animated flick, he understands how important its message is. He declares to Vulture, "When I watched the movie, I really felt like it was this progressive thing. I love that little kids are going to grow up hearing, 'No, you can't marry a man you just met.' It's not, 'One day my prince will come … '"
Image: Disney
He comes from humble beginnings
This curly haired cutie wasn't always so neat and tidy. Groff grew up on his father's Pennsylvania farm and goes back to visit often. Even better, he aptly named one of his dogs Jesse St. James after his Glee character. Even better than that, Groff named a rather promiscuous pregnant goat after best friend, Lea Michele.
Image: Twitter @msleamichele
He's a sweetheart
If you've ever seen him in an interview, the actor is quite low key, polite, and surprisingly docile. Last night, after Watch What Happens Live, Andy Cohen had Groff and Tamar Braxton bear witness to a gay wedding he was officiating.The soft spoken Groff ended up tearing up during the sentimental vows.
Totes. Adorbs.