What Does Tahj Mowry Look Like Now?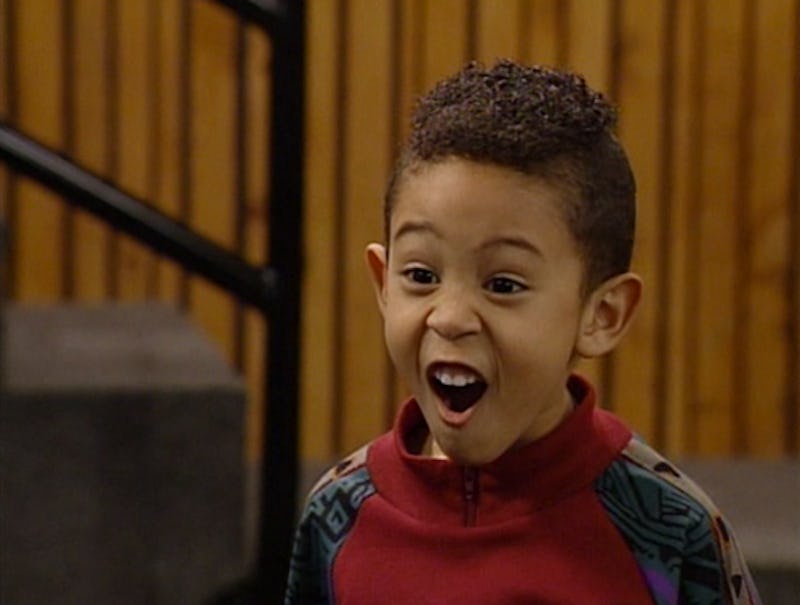 Tahj Mowry only gets better with age. The actor, who was a classic staple on many children's shows for most of the '90s, including Full House and Smart Guy, is all grown up and looking better than ever. The star, and younger brother of actresses Tia and Tamera Mowry of Sister, Sister, has maintained a steady Hollywood career over the last decade, and doesn't plan on slowing down any time soon. He is a long way from the child star who made us laugh as Teddy on Full House (which is a role I'm hoping he'll get a chance to reprise on Season 2 of Fuller House), but he is still entertaining audiences across the globe. So what does Tahj Mowry look like today?
Since 2012, he has had a starring role on the Freeform show Baby Daddy playing the hilarious Tucker Dobbs, who is a far cry from the shy genius role he became known for in his early career. Also, at the end of 2015, he released an EP titled Future Funk, and a separate single called "Under the Mistletoe," which is the cutest Christmas song ever. While Mowry has been busy with his acting career, he has also put a lot of emphasis on building a solid reputation in the music industry. Luckily, he is equally great at both creative endeavors, but, for those of you who haven't kept up with the star, he's now a full fledged heartthrob.
Yep, see what I mean? Full. Fledged. Heartthrob. Gone is the little boy genius with the adorable smile, and in his place is a beautiful well-coiffed specimen. Don't get me wrong. Mowry is way more than just a pretty face. He's got the acting chops to back it all up as well. If you haven't seen him on Baby Daddy, you are truly missing out on one of the best shows on television. He steals every scene he is in with just a well-placed glance.
It's always good to see great actors thriving in the Hollywood spotlight, and Mowry is definitely one of the best. While he doesn't currently have any upcoming television projects on the horizon, episodes of Baby Daddy are currently airing on Freeform. Also, there is sure to be a full album follow up to Future Funk happening pretty soon, which will hopefully launch his music career into the stratosphere. There is so much in store for Tahj Mowry, because, after all these years, he's still a pretty smart guy.
Image: Warner Bros. Television