Lauren B.'s Travels Will Make 'Bach' Fans Jealous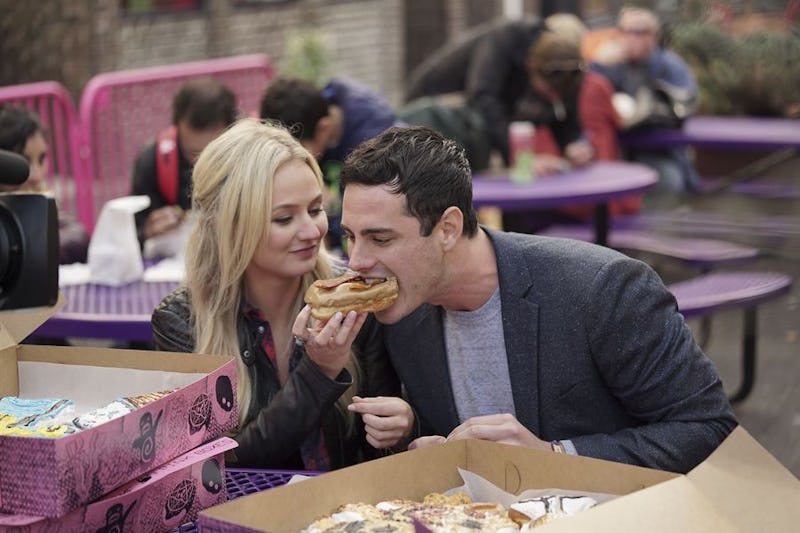 The Bachelor airs its finale on Monday night and, finally, Ben Higgins will choose his bride: Lauren Bushnell or JoJo Fletcher? Don't worry, though, if Ben doesn't choose Lauren, she does have a life and a flight attendant job to return to in Southern California; she'll be just fine. But, what airline does Lauren B. from The Bachelor work for? According to the Portland Tribune, she works for Alaska Airlines and her social media accounts show that Bunshell has gotten the opportunity to travel to some awesome locales a lot for work and for fun.
If you recall from the first meeting between Ben and Lauren, she presented him with a set of wings as a symbol of her job, flying the friendly skies. Being a pro at traveling and switching time zones could come in handy for a post-show long distance engagement between Ben and Lauren, plus all the press interviews to follow. And, if they do wind up getting engaged, they could take a fabulous trip to celebrate! According to her Instagram account, Lauren has traveled to Honolulu and Kona in Hawaii, Jackson Hole, Wyoming, Cabo San Lucas and Puerto Vallarta in Mexico, and Las Vegas, among other places. She's quite the world traveler, working in air travel.
Check out photos from Lauren's very cool travels below, and see where she's been.
Honolulu
Lauren has traveled to Hawaii several times, including to Kona. How lucky is she? The islands are a long trek from where she currently lives in Mar Vista, California, but I'm sure it's worth the long flight over there.
Jackson Hole, Wyoming
Look at all that white snow on that gorgeous mountain landscape. Lauren must have had fun skiing.
Las Vegas
Lauren also makes many trips to Las Vegas, staying in and visiting many of the resorts on the strip, like The Cosmopolitan, the SLS Resorts, and Bellagio. I wonder if she'll hang out with The Bachelor twins on her next visit?
Puerto Vallarta, Mexico
According to this caption, it looks like Lauren was able to make a stop in Puerto Vallarta for work. Now that's an awesome perk of the job.
Stagecoach Music Festival In Indio, California
Lauren posted this photo with her sister at the music festival holding a whole lot of beer and having a blast. Or, as she wrote in the caption, they were raging.
Kona
Lauren has also been to Kona on the Big Island of Hawaii, and look at that view. She is so lucky to be able to go to Hawaii so often (and to multiple islands!).
And, if she and Ben get engaged, maybe they can pack a suitcase for two and travel the world together. After such an emotional season of The Bachelor, they'd deserve it.
Image: Levy Moroshan/ABC