'Shadowhunters' Will Have A Second Season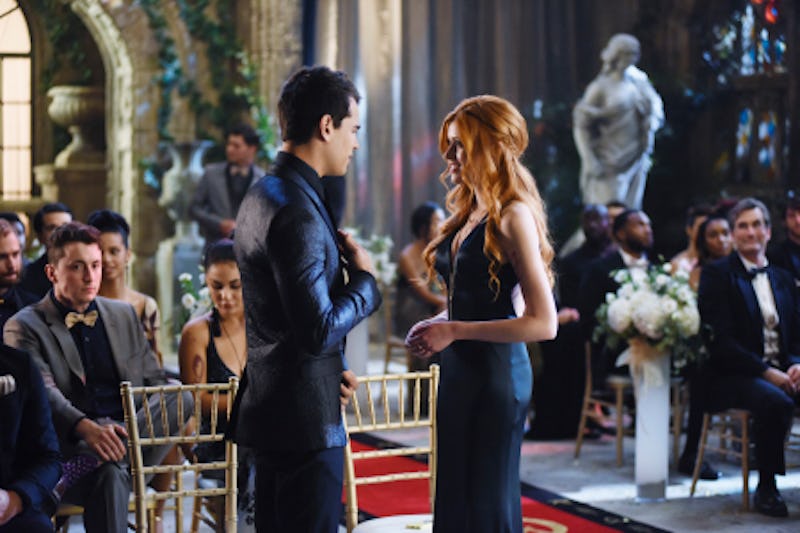 First, there was a book series of six young adult books called The Mortal Instruments by Cassandra Clare; then there was a controversial movie adaptation in 2013 of the books called The Mortal Instruments: City of Bones; then came a a mostly loved television series in January of 2016 called Shadowhunters. Unfortunately, the Season 1 finale aired without fans knowing if a second season would ever see the light of day. But luckily for those fans, Freeform announced Shadowhunters Season 2 will premiere after all, presumably as an outline of the second book, City of Ashes (the first season mirrored the first book, City of Bones).
Unlike the film version, Shadowhunters seems to be doing quite well with all fans. According to Hollywood Reporter, Shadowhunters is the third best series when looking at Freeform's total viewership. So, clearly, it was only a matter of time before an new season was announced.
The series follows Clary Fray (Katy Macnamara) a girl who finds out on her 18th birthday that the world isn't simple and she is not who she thinks she is. She is in fact part of a race of half-human half-angel hybrids called Shadowhunters whose goals are to hunt down and destroy demons. The series also features an ensemble cast of Dominic Sherwood, Alberto Rosende, Matthew Daddario, Emeraude Toubia, Isaiah Mustafa, and Harry Shum Jr. It's basically a Freeform (the artist formerly known as ABC Family) viewer's dream.
Not a lot of other Freeform shows made it into the next year: Switched at Birth was canceled after Season 5 and Kevin from Work didn't make it past Season 1, so it would seem that Shadowhunters is the network's 2016 success story. Clearly, fans really dig the supernatural vibe of Shadowhunters. Whatever the secret ingredient, Shadowhunters just needs to keep using it, because the series is killing the game.
Images: Freeform; Giphy