Longchamp's S/S '14 Video, Featuring Alexa Chung, Teaches Us Everything We Need to Know About Playful Cool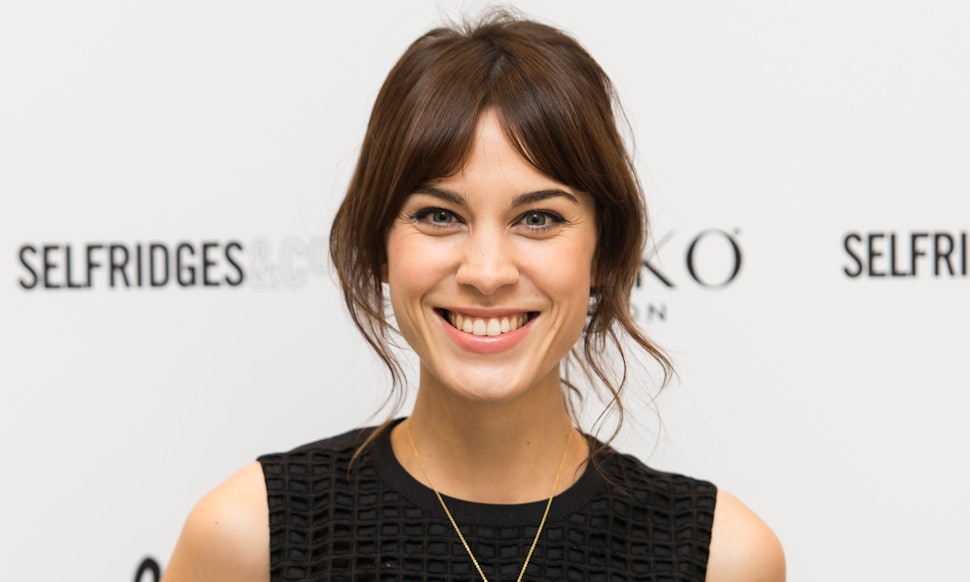 Ian Gavan/Getty Images Entertainment/Getty Images
We've ooed and ahhed over Alexa Chung's print ads for Longchamp until our throats were sore, but her Longchamp video, which debuted on YouTube today, takes the adorableness to the next level. The video was directed by Jean-François Julien and features a perfectly tousled Chung frolicking around Saint-Tropez. After watching it ten times in a row, we're sad to report that we haven't been transported there yet, but we have learned some valuable, Chung-worthy tips for spring.
It's all about the low-maintanance nail
Press-on nail art and over-embellished manicures feel so stuffy compared to a simple, buff-colored manicure — or even bare nails. Who has time to worry about chipped polish when there's a beach town to explore?
Stop blowing out your bangs
Throughout the film, Chung's bangs whip around her face and clump carelessly together. Like the manicure, the effect is charmingly stress-free.
Boycott heels
Why do we ever wear anything other than streamlined leather flats again?
Keep your coat tossed over your shoulders
Putting arms through sleeves is for people who don't have anything more fabulous to do with their day.
We all need a beige romper
The phrase "beige romper" is a disgusting one, which explains why we never realized how many beige rompers our wardrobe was lacking until right now.
Pointy gold flats are the daytime shoe of the future
Don't they just scream "adventuring"? And "stylish" and "cool" and "going places"?
You can never have too many spring-colored bags
…preferably by Longchamp, wink, wink.
Mascara is queen
Never stop exploring
You may not be experiencing bare-legged weather just yet, but there are still roads not taken somewhere in your city.