A New 'Indiana Jones' Movie Is Coming In 2019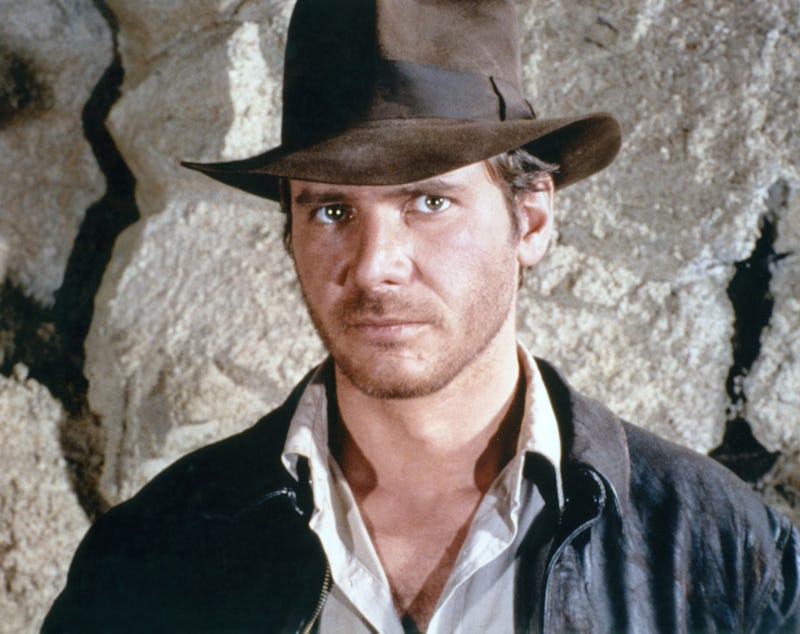 Sunset Boulevard/Corbis Historical/Getty Images
If you're a fan of Indiana Jones, then get ready to wet yourself. Harrison Ford will return for a fifth Indiana Jones movie, due in theaters on July 19, 2019. Not only that, but Steven Spielberg will return to direct, having directed all four of the Indiana Jones movies to date. Having Ford and Spielberg attached to the movie, and a release date in place, this announcement finally quells years of speculation that the franchise would be rebooted with another actor donning the famous hat. While actors like Chris Pratt had been touted as Harrison Ford's replacement, rumors have long been circulating that the original cast would return for another movie.
In October 2015, Spielberg told Yahoo! Movies "I'll probably do an Indy 5 with Harrison." Then, in December 2015, Ford told Good Morning America, "I would love to do another Indiana Jones." And now it's happening, for reals. Harrison Ford's appearance as Han Solo in Star Wars: Episode VII The Force Awakens proved that he can more than carry a movie, and still has all the charisma and star quality required to head a blockbuster. Buzzfeed reported on Twitter that the fifth Indiana Jones movie is "as-yet-untitled," and there are currently no plot details available. The mere announcement that the movie is actually happening, and that Harrison Ford will play Indiana Jones, is exciting enough. So, what might the plot entail?
While some crazy stuff happened in Indiana Jones And The Kingdom Of The Crystal Skull, involving swinging through forests with CGI monkeys, and aliens appearing out of nowhere, some important plot developments also took place. It was revealed that Mutt Williams, played by Shia LaBeouf, was Indy's son. Marion Williams, née Ravenwood, returned as Indiana's love interest and the pair got married. While LaBeouf may not return to the sequel, hopefully Marion will be back as Indy's wife. As a fan, I hope that the pair are still together.
Aside from these small details, the plot is wide open for Indiana Jones 5. Literally anything could happen in the movie, but I, like many other viewers, hope that the writers and filmmakers veer away from the supernatural elements they incorporated in the fourth movie. Plus, dialing back the CGI wouldn't hurt either. I'd love to see Harrison Ford in some old-school stunt situations.
As Alan Horn, the Chairman of Walt Disney Studios said of the project, "Indiana Jones is one of the greatest heroes in history, and we can't wait to bring him back to the screen in 2019." And I can't wait to watch it.