11 Books To Read In Honor Of Earth Day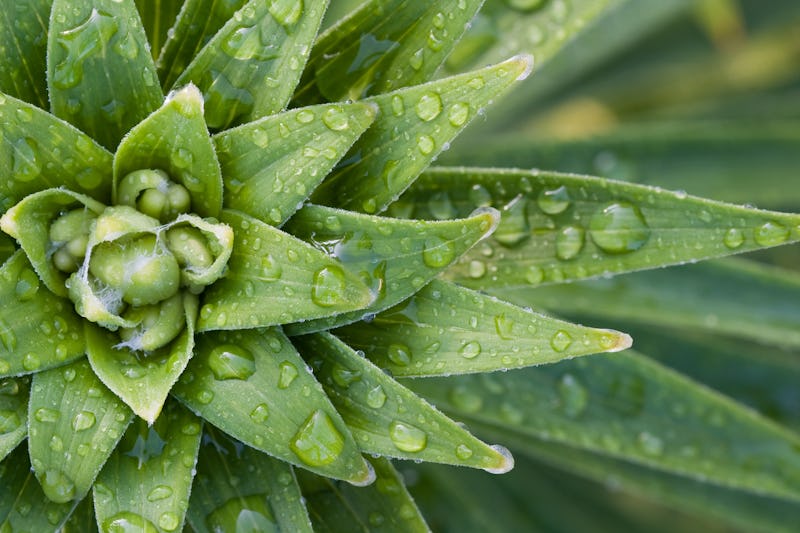 With climate change at the forefront of many voters' minds this election season, this Earth Day (mark your calendar for Friday, April 22!) is the perfect time to brush up on your knowledge of the environmental movement, its current goals and the challenges it faces, and — most importantly — how your vote this November will influence the future of our natural world. One great way to do that: by diving into some books on the environment, in honor of Earth Day. And I've put together this list to get you started.
2016 marks the 46th anniversary of Earth Day, a national holiday that began in April of 1970, and was established to raise both national and global awareness of issues concerning the environment, and the role we humans must play in preserving the planet. On that first Earth Day, over 20 million Americans participated in public demonstrations — fighting against issues like oil spills, pesticides, the loss of the wilderness, and the subsequent extinction of wildlife. The Earth Day Movement is still rallying against these, and many more, challenges to the environment today.
Here are 11 books to read in honor of Earth Day. And, you know, since this year's Earth Day theme is "Trees For Earth" — with a goal of planting 7.8 billion new trees worldwide — consider saving a little paper by reading all these titles on your favorite e-reader.
If you don't already know Naomi Klein is a force to be reckoned with, then her latest book This Changes Everything: Capitalism vs. The Climate will definitely have you convinced. This books takes everything the mainstream media has ever told you about climate change and turns it inside out — exploring the reality of who profits from ignoring climate change, and who suffers. But among these grave truths is a message of hope, as Klein also gives voice to places around the world where the fight to protect our planet has already seen notable successes. This one is a mind-blowing must-read.
British naturalist and conservationist Matthew Oates has devoted his life to the celebration of butterflies — if only someone had told me that was a career option back in college. Taken from almost five decades of diary entries chronicling his observation, appreciation, and conservation of our beautiful winged friends, In Pursuit of Butterflies: A Fifty-Year Affair takes readers from mountain tops, to peat bogs, to sea cliffs across Britain, as Oates follows his most beloved of earth's creatures. Oates' reverence for these creatures, and the world they live in, will remind you how important it is to take better care of this stunning planet we love.
Credited as one of the earliest inspirations for today's environmental movement, marine biologist and conservationist Rachel Carson's Silent Spring exposed the devastating effects of synthetic chemical pesticides on the environment, and particularly on birds. As a result of Carson's research, in the 1970s the aerial spraying of DDT was banned throughout the United States and other parts of the world, and significant legislative changes were made regarding the pollution of land, water, and air. Carson's lifelong, unrelenting passion for the environment is contagious.
In the summer of 2011, author and activist Bill McKibben was arrested while leading the largest protest seen in Washington D.C. in decades, against the Keystone XL pipeline (an oil pipeline system beginning in Canada and traveling through the Midwestern United States, to Texas, with proposed expansions throughout the northwestern United States.) Oil and Honey: The Education of an Unlikely Activist is McKibben's exploration of the politics of sustainability — from the influence of small-scale beekeepers to the impacts of the global fossil-fuel industry. This book will make you even more aware of the small acts you can take each day to contribute to the global movement to preserve our planet.
Part memoir, part investigative journalism, Animal, Vegetable, Miracle: A Year of Food Life is the account of one year in the life of writer Barbara Kingsolver, and her family, as they decide to remove themselves from the industrial-food pipeline and live off of whatever they can acquire from neighbors (within walking distance, no less) or grow on their own land themselves. From tales of turkey mating habits to mutinous vegetable vines to the impact home-grown food had on Kingsolver's entire neighborhood, this book is equal parts hilarious, beautiful, and inspiring.
With all the doom and gloom (justifiably) that surrounds the climate change conversation, it's easy to forget why we want to protect our environment to begin with. Sure, the science behind climate change is hugely important, but equally crucial is honoring the joy our natural world gives us. And that's exactly what Michael McCarthy has done in his book The Moth Snowstorm: Nature and Joy . Written like a love story to the natural world, The Moth Snowstorm blends memoir with science, in a breathtaking account of McCarthy's life spent among nature, reminding readers everywhere that care for our environment must first come from a place of love for it.
OK, I confess: I love inexpensive fashion as much as the next person. The two-for-$25 tee-shirt sale was invented for gals like me. But at the same time, it's important to really understand where our favorite hoodie comes from, and to think hard about the role all that "disposable" attire is playing in our lives. These are the issues that Elizabeth L. Cline explores in Overdressed: The Shockingly High Cost of Cheap Fashion . Heading to factories in China and Bangladesh, Cline explores the human and environmental cost of all the inexpensive fashion we consume. You'll definitely look at your closet differently after reading this.
As a self-proclaimed foodie who is totally obsessed with tomatoes, this book really made me think differently about my daily tomato consumption (and had me researching vertical gardens for my apartment in no time.) Using the tomato as a gateway into the larger discussion of the human and environmental cost of agribusiness, Tomatoland: How Modern Industrial Agriculture Destroyed Our Most Alluring Fruit , Barry Estabrook traces the journey of the tomato, from farms of South and Central America all the way to your supermarket shelves. Believe it or not, there's an element of suspense to this story that'll definitely keep you turning pages.
The title of this book alone is bound to make you think more deeply about climate change — anticipating the storms of our grandchildren is a concerning place to find ourselves in 2016. In Storms Of My Grandchildren: The Truth About The Climate Catastrophe And Our Last Chance To Save Humanity one of the world's leading scientists on climate issues, James Hansen, doesn't sugar-coat the realities of the serious environmental challenges facing our planet today. Equal parts a grave cautionary tale, and a voice of optimism, Storms Of My Grandchildren is a must-read for anyone invested in the future of our planet.
Inspired by her life's work studying and observing chimpanzee social behavior in Tanzania, and her first-hand experience with the profound relationships that can be forged between humans and animals, Jane Goodall teamed up with animal behaviorist Marc Bekoff for this gorgeous and hopeful book, which details the "ten trusts" humans must observe in order to be respectful caretakers of the planet. With laws like "treat animals as you would like to be treated" and "act knowing that your actions make a difference" The Ten Trusts: What We Must Do to Care for The Animals We Love will definitely inspire you to be an even better steward of our planet.
Compiling testimony of more than eighty thought leaders — environmental activists and naturalists, writers and artists, politicians and businessmen, scientists and spiritual leaders — Moral Ground: Ethical Action for a Planet in Peril is a call to action for anyone interested in living a life that honors, respects, and celebrates our earth. While their voices come from across five continents, diverse environments, and countless perspectives, the overall message is the same: we all have a moral and ethical obligation to live in a way that will protect and preserve our natural world, to ensure the future of not only the human species, but all living things.
Image: Sean McAuliffe/Unsplash