When Is Rodarte x & Other Stories Coming Out?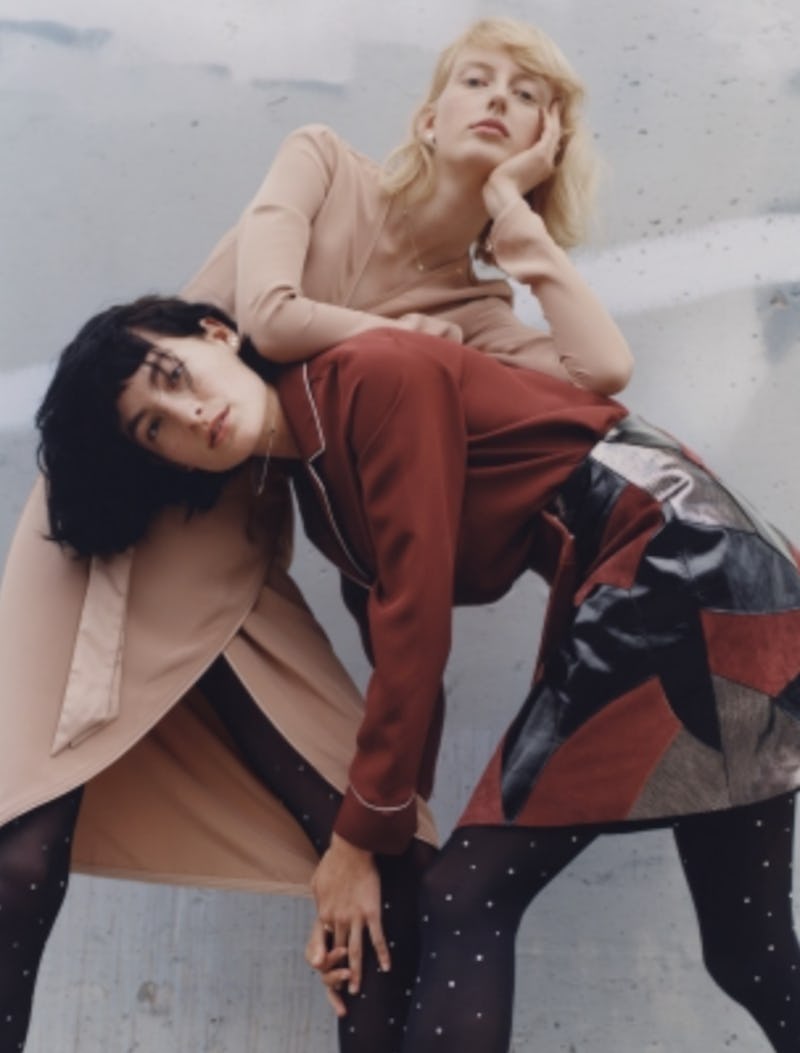 Are you sitting down? It doesn't matter, actually, because you are going to stand up, scream your fashion-loving face off, and jump up and down at this amazing news. Rodarte and & Other Stories have teamed up for a collaboration and it's a breezy, fashion-forward collection that nods to the '70s. Think Stevie Nicks meets Gigi Hadid. Yes, really! Rodarte is the high-end brand run by the Mulleavy sisters and with which celebs are obsessed because it's so amaze. & Other Stories is an H&M-owned brand with a focus on coolness and sustainability. The two brands are mashing up and calling it a "co-lab" and it's utter fabulousness. When is Rodarte x & Other Stories available for purchase?
You can start shopping beyond soon, as the collection will go on sale tomorrow, March 17. Yes, I can guarantee I will be in front of my computer, scooping up pieces. The range consists of apparel and accessories, with crazy cute mini-skirts, roomy but fashiony shorts, booties, wedges, rings, and more. The collection is young and hip, without being too trendy. The aesthetic is certainly nodding to the '70s, but the pieces look so wearable with any modern items that are already living in your closet. That's what makes Rodarte x & Other Stories so damn impressive.
Ready for a peek?
Amazing, right? This co-lab is already celeb-approved, as Katy Perry, Dakota Fanning, and more turned up at a launch party this week. But the rest of us who aren't on the A-list can also rock the pieces.
This sparkly, sequined wrap dress shows skin in all of the right places. Who wouldn't want to wear this frock to any dressy occasion or event?
Here it is, IRL and on an iconic rock star. Seeing the lookbook snap vs. seeing it on Kim Gordon's frame illustrates how styling can totally transform these clothes.
Selena Gomez was snapped wearing this cropped jacket paired with the sequined dress. What a combo. Or to use their language — what a "co-lab." That term suggests that it really was a partnership. Whatever it is or was, it's perfect.
Like so!
This patchwork mini is $295.
The black velvet shorts are $65, while the jewelry starts at $39.
So the prices run high and low. But one thing that is consistent and immutable? The thorough awesomeness of this co-lab.
Tune in tomorrow to shop Rodarte's mashup with & Other Stories.
It will be available online at stories.com and at & Other Stories outposts.
Images: Rodarte/Instagram (2); Courtesy Rodarte & Other Stories (8); Selena_UpdateFR/Twitter (1)