Where To Buy Urban Decay's Summer Collection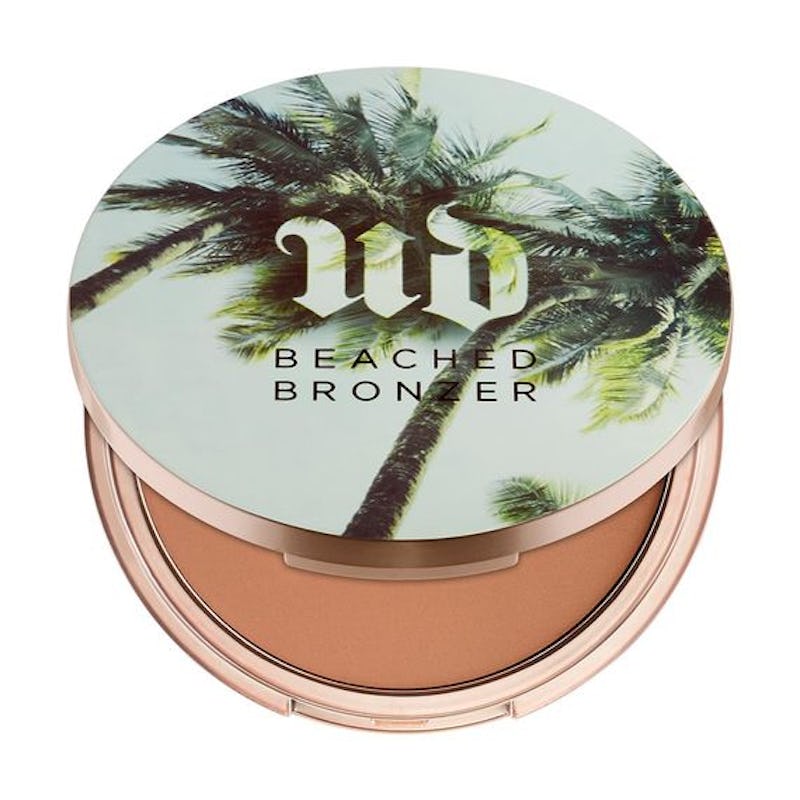 If you're hoping to achieve that perfectly sun-kissed kind of look (and who isn't?), then you need to shop the latest products from this brand. Find out where to buy Urban Decay's summer collection to complete the beachy look you were going for. The items became available to shop online and in their flagship location on Mar. 15, so if you're looking for your summertime color to come, oh, say, in time for spring break — now's your chance.
This range of products really offers everything you need for a flawless finish. From liquid makeup with SPF 20 to a highlighter that won't quit — you'll be glowing with those products slathered on your face. Their long-lasting capabilities are much appreciated because you're going to need something that can withstand those long summer nights. These items are also super lightweight, and won't weigh you down or have you feeling like you caked makeup on, and that's exactly what your care-free summer spirit needs, you know?
With beauty items this good it'll look as thought you just came from tanning on the beach, only, you really just left your bathroom. And I don't know about you, but that's all I could really hope for from my summertime makeup routine.
I'm ready for my #UrbanDecayGetaway, now, please.
1. Beached Bronzer
Beached Bronzer, $28, Urban Decay
This powder can be used on your face or all over your body. Now, that's what I call multipurpose.
2. Complexion Perfector
Naked Skin One & Done Hybrid Complexion Perfector, $34, Urban Decay
This treats and perfects the skin, while offering enough color to allow you to skip foundation altogether. I definitely don't mind taking a shortcut! Plus, it's loaded with SPF 20 for extra protection. Just what you needed, huh?
3. Afterglow Highlighter
Afterglow 8-Hour Powder Highlighter, $26, Urban Decay
If you want to be glowing all day long, this is exactly the kind of thing you need in your life.
4. Weightless Concealer
Naked Skin Weightless Complete Coverage Concealer, $28, Urban Decay
A concealer that won't crease and offers lightweight coverage is perfect for summer, and that's exactly what you'll get from this little baby.
5. Weightless Liquid Makeup
Naked Skin Weightless Ultra Definition Liquid Makeup, $40, Urban Decay
It feels like you're wearing absolutely nothing at all, but will have your skin looking blemish-free and flawless at the same time. That's the best of both worlds.
6. Waterline Eye Pencil
24/7 Waterline Eye Pencil in Walk Of Shame, $20, Urban Decay
This can be worn along the waterline to really open up the eyes or it can be worn anywhere that you need a little extra brightening.
Get ready to say hello to summer in the best way by shopping these items and more.
Thanks to Urban Decay, the best parts of summer are the ones that can be worn on your face.
Want more fashion and beauty tips? Check out the video below and subscribe to Bustle on YouTube!
Images: Courtesy Urban Decay (6); Giphy (1)