Who Doesn't Love MTV's 'Made'?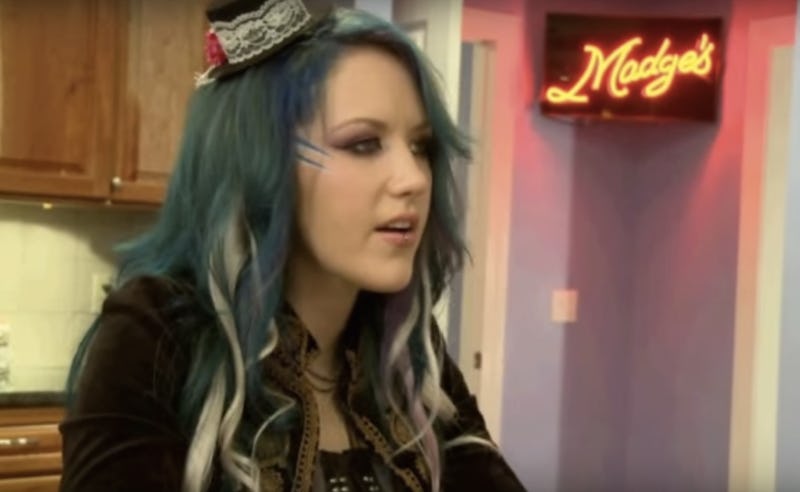 Unlike, say, MTV's Cribs, which has clear winners (Mariah Carey's shoe closet) and losers (Redman's bizarre but nonetheless iconic tour of his Staten Island home), Made represented a decidedly less hit-or-miss approach to reality television. Sure, there were winners and losers in the sense that some contestants met their goals and got transformed into prom kings and opera stars and others didn't. But for the most part, it didn't matter whether they got completely "made" or failed spectacularly. We, as viewers, were just hanging out and along for the (most realistically-depicted) ride. Mostly.
The biggest thing I appreciated about Made, though were the stories of course — so if you're anything like me, you probably have a few episodes that you'll always return to when you're feeling like watching Made. Or, at least, episodes that you'll watch if you happen to stumble upon then when they're on television, because even though you know how it ends, it'll never get old watching it over and over. Considering the show aired for 13 years (15 seasons!), there are a lot of episodes to choose from — but we all have our favorites.
Here are 14 of the best Made episodes ever seen on MTV.
14. Tara: Snowboarder
Not only did Tara learn to snowboard, but her coach, Jesse, eventually went on to win DeAnna Pappas' season of The Bachelorette!
13. Lisa: Latin Dancer
Into it, but how could they claim a girl in a Slipknot shirt doesn't "stand out" in a suburban high school?
12. Josh: Soccer Player
Gotta give it up for a sassy theater dude-turned-cheerleader-soccer star. Every second of his voiceovers are perfect.
11. Felicia: Rapper
Mad love for Killer Mike, too.
10. Rachel: A Formal Date
A classic makeover story, compliments of Princess Superstar.
9. Julia: Metal Screamer
Just hearing her practice is amazing, but also, HOW.
8. Alyssa: Singer
Aka, the Shinobi Ninja episode.
7. Richard: Dating
This is quintessential Made.
6. Jason: Break Dancer
Because who wouldn't want to be made into one?
5. Angie: Beauty Queen
YASSSSSSS to Jason!
4. Clay High School: Basketball Players
Because you know Coach Vocell isn't just gonna let you shoot hoops for fun and then congratulate you on your average free throws.
3. Ryan: Rapper
You kind of have to respect a guy with rap game.
2. Michelle: Rock Star
HOW CUTE IS THIS INTERVIEW?! Justin Tranter forever.
1. Nile: Rapper
BEHOLD: THE GAME AND SNOOP D-O-DOUBLE-G.
The best news, though? This show is still going. There could be even better episodes on the horizon, and we just don't know it yet! Man, the world is a beautiful place.
Image: MTV