The O.J. Simpson Trial Went Through Many Jurors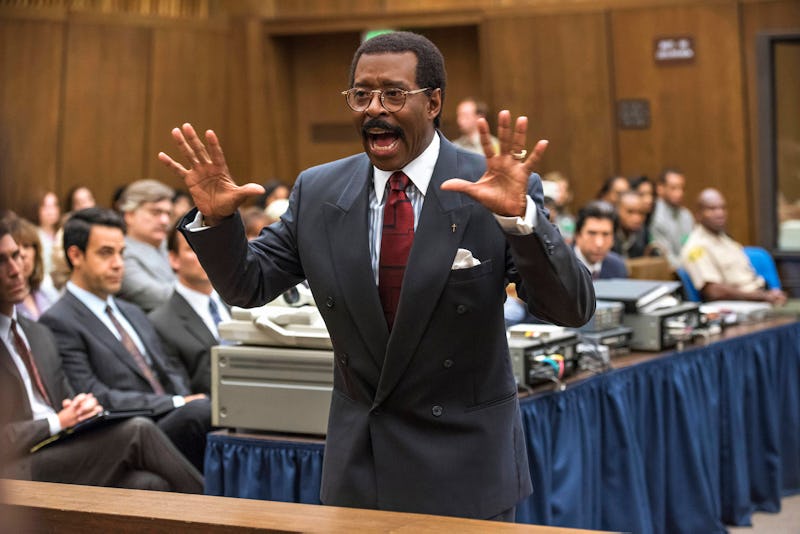 Right now, I'm watching a dramatization of the O.J. Simpson trial for fun. The People v. O.J. Simpson: American Crime Story is what I tune into to unwind after a day of work, when I'm sitting with my loved ones. But, for a bunch of people, watching the case wasn't a leisure-time activity. It was something they were compelled to do. The jury in the O.J. Simpson trial was sequestered for 265 days, and for all that time, they were under intense scrutiny. It's no wonder that a few of them couldn't make it all the way through the trial. So, how many jurors were dismissed from the O.J. Simpson trial?
"Over the course of the trial, 10 jurors in all were dismissed for misconduct, personal conflicts or illness," the Chicago Tribune reported in 1995. The article notes that even the slightest whiff of misconduct had a juror removed. "[Juror Francine] Florio-Bunten was dismissed after the judge received an anonymous letter claiming that either she or her husband had signed a book contract, which would have constituted a clear violation of jury rules," the newspaper reported. "She vehemently denies the charge, arguing that no evidence ever has been produced to support it."
In 1996, USA Today ran a complete rundown of each O.J. Simpson trial juror, including the dismissed ones and their reason for dismissal. Those reasons, besides a couple of book-deal rumors, included: working for Hertz (where Simpson was a spokesman), verbal and mental abuse, being treated by a doctor who was called as a witness, working with victims of domestic violence, and having a husband who'd come down with pneumonia. According to USA Today, one woman simply told the judge, "I can't take it anymore.'' After the trial, the New York Times reported that jurors were dismissed for passing members of the press a note and for intimidating other members of the jury.
Once the trial was over, however, former jury members were able to write books about the experience. Dismissed juror Michael Knox wrote The Private Diary of an O.J. Juror: Behind the Scenes of the Trial of the Century. According to the Los Angeles Times, Knox went to court for his right to publish the book before the 90 days after the trial had concluded, which was the law at the time, and won the case. The jury foreman, Amanda Cooley, who lasted until the end of the trial, wrote a memoir too, titled Madam Foreman: A Rush to Judgement?
So if American Crime Story makes you curious to know more about the jury than is shown in this week's "A Jury in Jail," you can read one of those accounts to hear about the jurors' experience from their own perspective.
Images: Courtesy of FX; Giphy