Where To Take Your Spring Cleaning Donations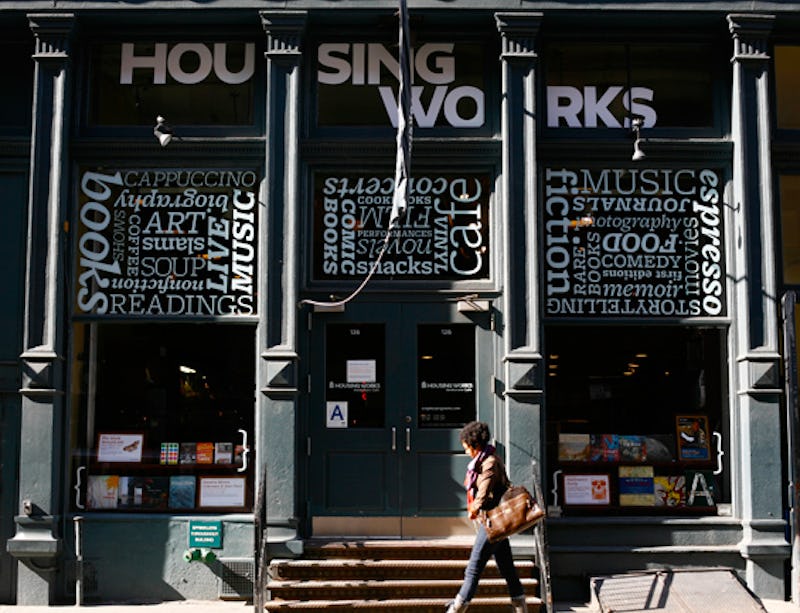 Now that it's spring, it's time to renew your life like a tree in bloom. By that, I mean it's time to clean out all the junk you don't need and/or no longer use through the annual tradition known as spring cleaning. But don't just throw that stuff away There are plenty of places to take spring cleaning donations that are a much better option than the trash.
I haven't really "given back" to my community since my senior year of high school when we had a mandatory number of volunteering hours to complete before graduation. I believe I "cleaned up trash on the beach" for a weekend — hardly a volunteer effort. But now that I'm older, and now that I can see how valuable it is to actually help other people, I'm ready to do just that. The easiest way to do this, if you can't donate your time or money, is probably to donate the extra clothes in your closet. We all have at least one pile of things we don't wear anymore — I know that I have at least three — that could be used by others in need. So donate, donate, donate!
Also, if you need a perk other than the selflessness of helping others, don't forget that you can write off these donations on your taxes next year. Check out the list below for some of my favorite donation suggestions.
Extra Clothes:
Goodwill
When you donate to Goodwill, your items are sold in Goodwill stores, and Goodwill uses that money to fund job training and other services.Take a look over Goodwill's donation steps here, then find a donation center here.
Dress For Success/Career Gear
Dress for Success aims to provide professional clothing for women seeking employment. (Career Gear does the same but for men.) It's a cause so noble, I could cry. You can find your nearest Dress for Success affiliate accepting donations here.
Housing Works
Housing Works has about 13 drop-off locations in NYC for items you're ready to give away. Housing Works' mission "is to end the dual crises of homelessness and AIDS through relentless advocacy, the provision of lifesaving services, and entrepreneurial businesses that sustain our efforts." Housing Works explains, if it can resell your designer dress for $75, that provides almost three weeks of hot meals for an HIV-positive mother and child.
One Warm Coat
One Warm Coat aims to take your spare (gently used) coats, and give them to those in need. This map on its website can help you find a coat drive in your area, and here are some tips if you are feeling up to hosting a coat drive yourself.
Operation Prom
It's unlikely you'll be putting that prom dress on again, and prom season is upon us, so what better time to donate your dress to a girl in need than right now? Operation Prom tries to do just that. Its donation guidelines can be found here. (Also, many Goodwill stores take prom dresses as well.)
Extra Books:
Operation Paperback
You really don't need to keep all of those books. Let's face it, you're probably not going to read them again. Operation Paperback started in 1999, and aims to send used books to troops overseas. You can become a Volunteer Shipper and send them all of your favorites.
Housing Works — Bookstore Cafe
Housing Works also takes book donations as a part of its bookstore cafe. (If you aren't a local who can donate, I still highly recommend checking this cafe out on your next visit to NYC.) It accepts books, CDs, DVDs, and LPs that are in good condition and can be resold.
Extra Home Goods:
Habitat for Humanity
In addition to monetary donations, Habitat for Humanity take donations of materials, furniture, and/or appliances as well at its ReStores, which sell reusable and surplus building materials, furniture, and appliances to the public. The proceeds then fund local Habitat house construction. A directory of U.S. ReStores can be found here.
Furniture Bank Association
Your extra furniture could be providing a family living in poverty with much needed supplies. The Furniture Bank Association has over 80 locations in the U.S. and aims to provide poor families with little or no-cost furniture. A map of furniture banks can be found here.
Extra Food:
Food pantries
The donations don't need to stop at extra clothing. Check out Feeding America or Food Pantries to find your local food bank to give away extra canned food or rice.
City Harvest
City Harvest aims to feed the hungry. If you have whole fresh produce, frozen foods, baked goods, or canned and packaged goods, ready to give away try donating them to City Harvest. For a full understanding of what kind of donations City Harvest accepts, view its donor Q&A here.
Images: Goodwill, Housing Works, One Warm Coat, Giphy, Habitat for Humanity, City Harvest