The Craziest Thing Erika Girardi Owns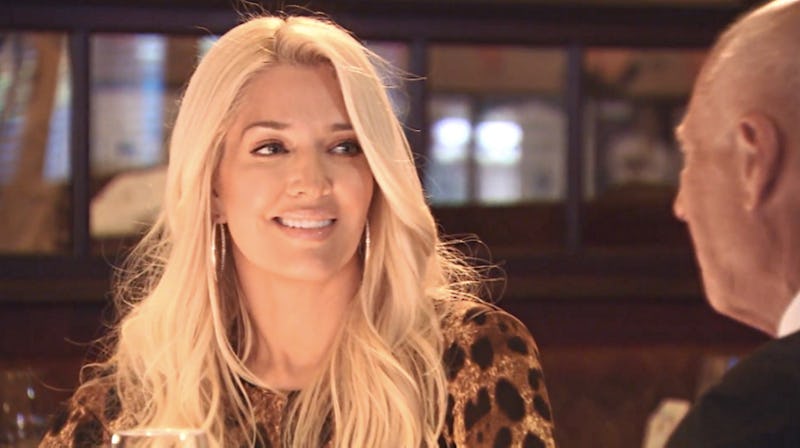 In my eyes (and probably everyone else's), Erika Girardi (aka Erika Jayne) is the new "It" Housewife. She is super rich, hysterically funny, and very straightforward just to name a few attributes. On top of that, her Real Housewives of Beverly Hills tagline really stands out: "I'm an enigma wrapped in a riddle... and cash!" So, what is she spending all that cash on? Well, one of her most expensive purchases has to be Erika Girardi's two private planes. Having a private plane is an extremely luxurious splurge, but having more than one? That's gotta be pretty unusual.
During an appearance on Watch What Happens Live, host Andy Cohen asked Erika why she needed two planes and she quickly replied, "Because one is small and one is big!" But what does that even mean? I don't know if I'm alone in this, but I really have no clue what to expect when it comes to sizes of private airplanes. Apparently, one plane is used for domestic travel and the larger one is used for international journeys.
Am I the only one who recalls that lunch with Erika and her husband Tom where she suggested using the "small plane" to meet her husband while he travels? It was so casual. I feel like there is more fuss around me sharing a set of car keys. How can having two of any vehicle be at all casual, let alone two private airplanes?
But apparently that is the case. Having the plane and using it for errands is a pretty chill thing for the Girardis. In her Bravo blog, Erika recapped one of the episodes in which she swung by Ohio in her plane to pick up Yolanda Foster from her breast implant removal surgery. She wrote, "After all the love and support she has shown me, stopping in Cleveland to pick her up was the least I could do. I'm glad I could help in any way."
I don't even have friends who would pick me up via car from a local bar, so the fact that she traveled across state lines to pick up her friend from surgery says a lot. First off, it shows that Erika is definitely a very loving friend. Second, she is so rich that it really is no big deal to use a private jet for any task, big or small.
Just talking about two private planes seems excessive, but there is just something so down-to-earth about Erika that it really does not seem that way. She is the only person who can pull off talking about and using a luxury item without seeming like a pompous diva. I have no idea how she does it, but purchasing these planes was money well spent.
Image: Bravo