Tips For Pulling Any Outfit Together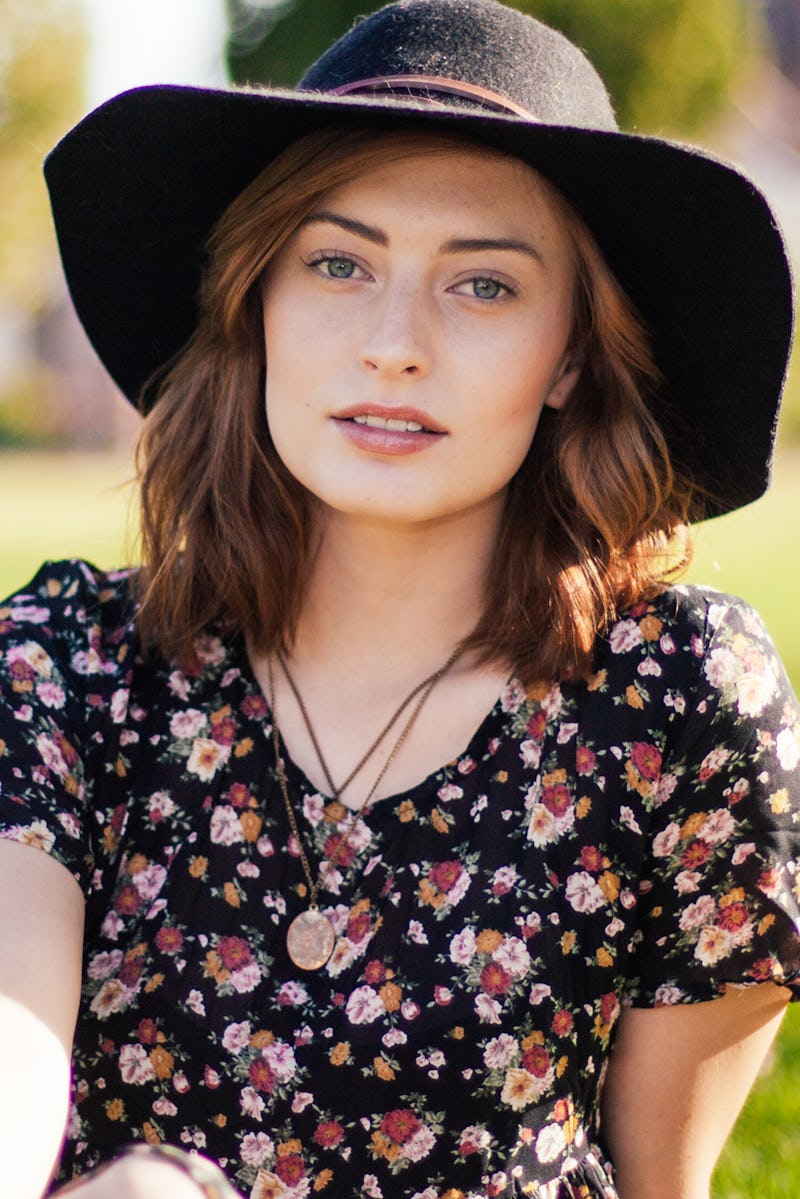 Comfort is extremely important to me when it comes to choosing an outfit. However, I also know I sometimes go a little too far and turn the corner from comfy to straight-up pajamas. In moments like these, it's always nice to have a few ways to look polished instantly just before you head out the door. It not only makes you look a little more put together, but it helps you to feel just a little more confident as you go out and tackle the world.
I used to have an all-or-nothing approach to getting ready. I figured if I wasn't spending an hour or more putting time into my appearance and picking out the perfect ensemble, I might as well go for sweats. It's why my friends used to say I had "multiple fashion personalities" — they never knew which version of me was going to show up. However, time (and necessity) has taught me that there is absolutely a workable in-between, and even more importantly, that it actually doesn't take a lot of time to look put together.
That's right — you can go from blah to cute in about five minutes, and it's generally just about knowing which parts of your outfit are weighing you down. For example, a simple shoe change can completely alter the way your outfit is perceived, and turning your messy, air-dried hair into a cute messy bun will give you an entirely new look. If you're often short on time but want to up the game when it comes to looking put together and polished, worry not — here are nine hacks for looking perfectly put together almost instantly.
1. Wear Monochrome
Plus Size Black And White Leaf Print Dress, $44.50, Dressbarn.com
On a piece for MoneyCrashers.com, style and budgeting expert Jacqueline Curtis noted that a monochromatic outfit always looks chic if done correctly. "Neutral colors look best for this trick: White worn with shades of khaki, or dark-wash jeans worn with a lighter chambray top easily trick others into thinking you spent a fortune on pieces that can be found at a huge discount," she said, and also that "when in doubt, go for black."
2. Grab A Statement Piece (But Don't Go Crazy)
Hit The Town Stunning Necklace In Jade, $29.99, Modcloth.com
In a piece for Who What Wear, style writer Meghan Blalock noted that a statement piece, such as a bold necklace or earrings, instantly turns clothes into an outfit. However, she also noted not to go too crazy when it comes to accessories. For example, rings, multiple bracelets, and a big necklace can start to look frumpy again.
3. Get A Structured Bag
Mini Structured Bag Handbag, $19.99, Catofashions.com
On her website, stylist Chriselle Lim said you should always opt for a structured bag if you're trying to look elegant. "Whether it's a large or small bag, there's nothing more expensive looking than a structured bag. They're chic and timeless," she wrote. "I like to buy structured bags in neutral colors like black, white or tan because they're the kind of colors that can transcend seasons and only get better with age!"
4. Have A Go-To Eye And Lip Combo
In a piece for In Style, makeup artist Sonia Kashuk said that a simple go-to eye and lip combo instantly makes you look more put together. "The colors should be pretty and modern but not overly trendy," and said that her makeup equivalent of a tailored blouse and slim pants would be a smoky brown eye and sheer rose lips.
5. Grab A Hair Accessory
Graceful Golden Rhinestone Decorated Women's Hairband, $4.09, Rosegal.com
The same In Style compilation piece recommended adding a bold hair piece, such as a barrette or bow, to your look. I personally love to add bows to the base of a simple bun, or sparkly or "blingy" hair accessories to an otherwise simple half up, half-down look to instantly elevate it.
6. Do Your Nails
This is a personal tip, but I just find that manicure nails instantly make me look and feel more put together. And since regular manicures are expensive, I invested in my own little "manicure station" at home, in which I have everything from cuticle remover gel to a super quality top coat. I also have watched several at-home nail tutorials like the above to make sure I'm getting nearly salon-level manicures every time (and no one but you will know the difference).
7. Ditch The Flip Flops
Ninewest Starship Two-Piece Flats, $48.30, Macys.com
Style blogger and founder of the site PuttingMeTogether.com Audrey Tom stressed the importance of ditching the flip-flops when trying to look put together and instead opting for embellished sandals, or even better, a pair of chic flats. Seriously, you'll instantly notice a huge difference in how put together you look and feel.
8. Go For Dark Washed Jeans
Ellie Slim Boot Dark Wash Jeans, $34, Maurices.com
Tom also noted that dark washed jeans always look more put together than a light or faded wash. And while I definitely agree that this is a great tip when you're in a rush and may literally only have time to throw on a t-shirt, in general I think light-washed jeans can look totally awesome, especially if juxtaposed with stylish heels and a blazer.
9. Grab The Dry Shampoo
Living Proof Perfect Dry Shampoo, $22, Livingproof.com
This last one is also a personal tip that has served me well whenever I'm looking a little drab. The thing I like most about it is that it not only does the obvious task of making my hair look fresher, but it provides it with much needed texture, which makes forming my hair into a messy bun or chic ponytail with volume at the crown way, way easier. That, combined with a lip and eye look, instantly makes me look more presentable. I always recommend having a bottle in your arsenal.
Looking put together shouldn't have to take hours of planning or induce anxiety. Just throwing on some lipstick and switching out those flip flops can work wonders — and those are just the first couple steps!
Images: Pexels (1)