How To Pack Hats Without Ruining Their Shape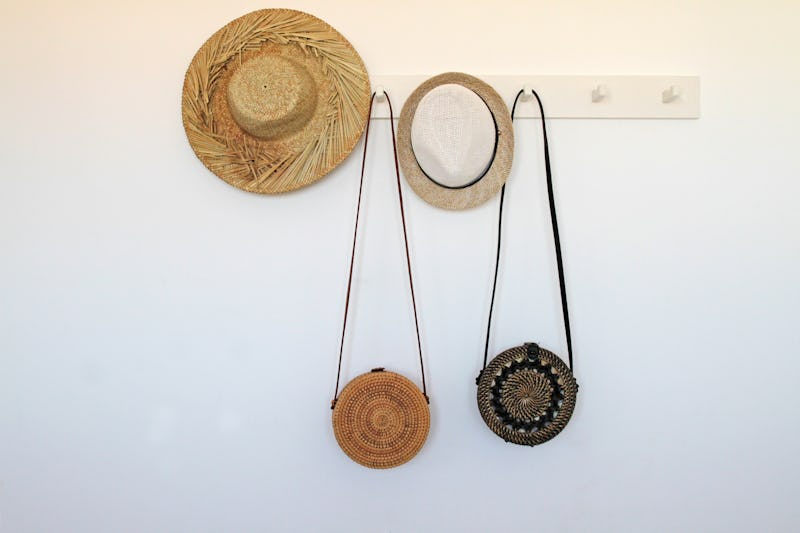 Isabel Pavia/Moment/Getty Images
With spring break and summer coming up, there's plenty of opportunity for vacations and weekend getaways, and while the destination is fun, the preparation (read: packing) is not so much. And it can be also seriously problematic, like when it comes to packing hats without ruining their shape. I mean, if you've ever tried putting a straw hat/fedora into a suitcase, you know the struggle is seriously real. And I'm not about to go all 1800s and travel with a hat box.
Hats in the summer are part fashion, part necessity. You can't (or rather, shouldn't) hit the beach without a hat to protect your face from the sun, and since most summer vacations involve a significant amount of time spent outdoors — you're probably going to be packing a hat at some point. While you could always just wear your hat on the plane or in the car, it's just one extra thing you have to carry and worry about, so sometimes it's just easier to put it in your suitcase. Or you may want to pack multiple hats, and that's OK! You don't have to stress about ruining their shape, you just have to learn the right way to pack them. And it's a lot easier than we've all been making it.
Flip The Hat Upside Down
Place the hat upside down to start — don't worry, you aren't going to pack it this way.
Fill It
Want to keep it in shape? Stuff it with soft, small garments like underwear, socks, or tee shirts. That way, it keeps its shape, and you have more room for things to pack!
Place It In Your Suitcase
Now that it's stuffed, place it right side up in your suitcase.
Pack Items Around It
Avoid the top, but pack your other items around the base of the hat and you are good to go! This tutorial will show you exactly what to do.
Want more fashion and beauty tips? Check out the video below and subscribe to Bustle on YouTube!
Images: Getty Images (4)