6 Times We Made The Ashley Wagner Face During the Sochi Olympics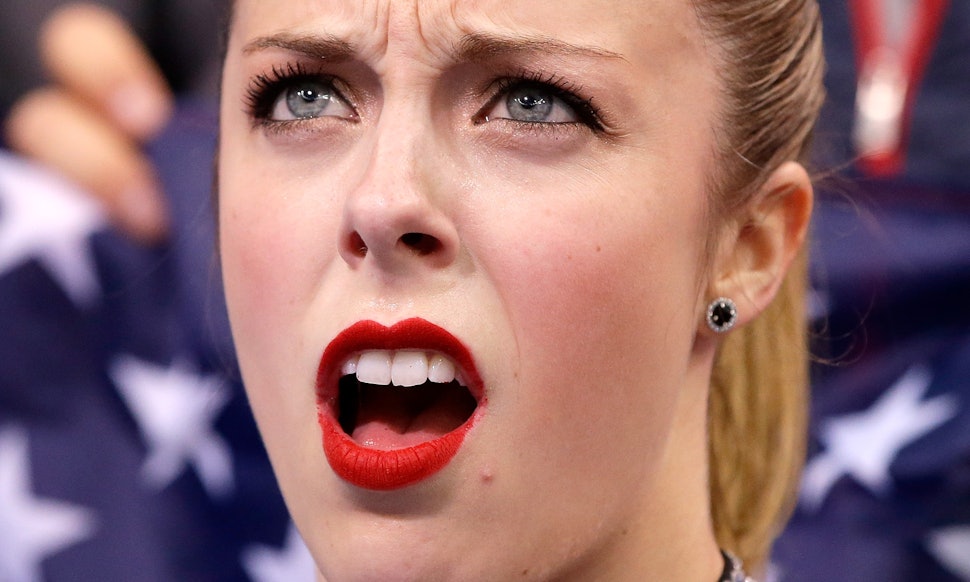 Pool/Getty Images Sport/Getty Images
In 2012, McKayla Maroney showed us what it was to be unimpressed. In 2014, we have a new animated and meme-worthy Olympian face in town and it belongs to 22 year old figure skater, Ashley Wagner. Wagner displayed this quite obvious look of repulsion when her low score was revealed and has since showed us the new definition of being not only unimpressed, but befuddled. And let's be honest, haven't we all been perpetrators of the Ashley Wagner face several times throughout the Sochi Olympics? Let's take a look at all those times that we were just as perplexed as good ol' Ashley.
Images: Getty Images
That Time...
That Vladimir Putin apparently said something funny (?!?!?!?!)
Our Reaction:
We're sure he's a regular riot.
That Time...
That the American team waltzed through the opening ceremonies wearing these puppies.
Our Reaction:
That is the ugliest effing sweater we've ever seen.
That Time...
Our Reaction:
… And then we realized he's only 20 and is way more accomplished than we'll ever be.
That Time...
That the Chuck E. Cheese Band made their first comeback performance since 96'. This time, with less Satanic-like electronic malfunctions.
Our Reaction:
That Time...
Or all of the time: we're still trying to figure out curling.
Our Reaction:
Is he taking her for a walk?! Is she melting?! WHAT DOES IT MEAN?!
That Time...