History Shouldn't Forget These Amazing Women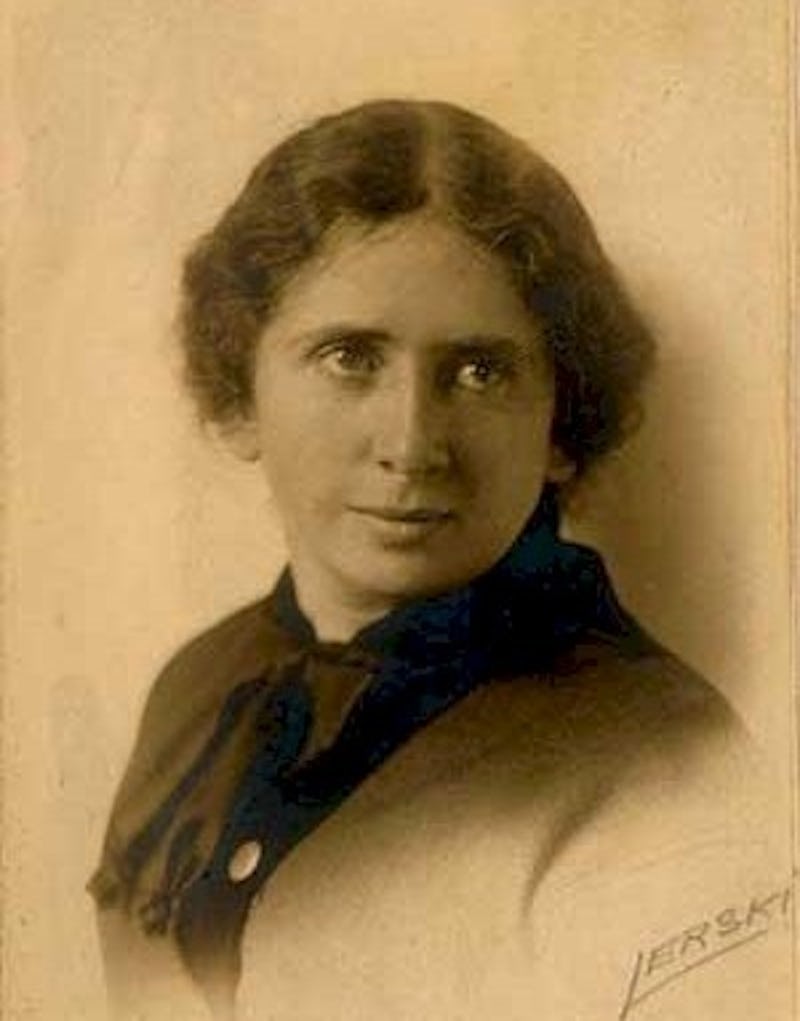 As Women's History Month comes to a close, I think it's only right to turn our attention (and gratitude) towards women who have made significant contributions, who have fought for basic human rights, who dedicated their lives to bettering the United States for future generations, and who are rarely, if ever, mentioned in history class. These forgotten women who changed history deserve to be remembered. March is around for two more days. Let's make them count.
Yesterday, HuffPost Women posted a video on Facebook detailing some of history's lesser-known women, and if the thousands of views are any indication, people are thirsty for the names and identities of these hard-working women. Many of them started their activism as individuals, rather than as part of a movement. A number began life in poverty, while several were immigrants to the United States. They were mothers, artists, teachers, and factory workers. They were all fighters. They saw things in this world to be improved upon, and they made space for themselves in the narrative. In a time when social media and technology has so many of us connected, it's hard to imagine accomplishing anything, honestly, when starting with so little.
And whether it was challenging gender norms in musical performance, or financing birth control research, these women did change history, regardless of whether they're given credit for it. Check out for of them below, and scroll down to watch the full video for even more. We should thank these women. And tell people about them. And say their names, aloud, for everyone to hear.
1. Mary Tape
Mary Tape, a Chinese immigrant, a mother, and an artist, sued the San Francisco Board of Education in 1884 after her 8-year-old daughter, Mamie, was barred from enrolling in the local public school solely on the basis of her ethnicity. Mary argued that the school's refusal to accept Chinese-American students violated the California Political Code, which stated that every child between the ages of 6 and 21 had the right to an education, and she won. On appeal, the Supreme Court upheld the ruling. Of course, the county eventually responded by creating a school exclusively for Chinese-American students, segregating them from the rest of their peers, but Mary Tape won a "right to education" case over 70 years before the groundbreaking Brown v. Board of Education.
2. Rose Schneiderman
"The woman worker needs bread, but she needs roses, too." This quote, from Rose Schneiderman — feminist, union activist, socialist — dictated her philosophy, and it's kind of an amazing credo to live by. Higher wages, better hours and safety standards — these are necessary. But women workers, Shneiderman argued, deserve more than just a grim subsistence. Schools, recreational outlets, professional networks — these are the "roses." They make life worth living.
Schneiderman immigrated to the New York City's Lower East Side from Russia at the age of 8, leaving school only a few years later to work in a factory. She served as president of the New York Women's Trade Union League (NYWTUL) for 32 years, and president of the National WTUL for 24 years.
3. Willie Mae "Big Mama" Thornton
"Big Mama" Thornton was the original performer and purported author of two major hits: "Hound Dog," which rose to fame when Elvis Presley covered it in 1956 (you know, the song that some people use as evidence that Elvis "invented" rock 'n' roll), and "Ball and Chain," a song most often associated with Janis Joplin. Noticing any, uh, trends here?
In addition to her vocal and songwriting abilities, "Big Mama" had a reputation throughout the music business as a hard-drinking, fast-talking, gender-bending individual. Her onstage cross-dressing and her live improvisational, "call and response" style set a precedent for decades of future performances.
4. Jo Ann Robinson
When Rosa Parks refused to give up her bus seat on Dec. 1, 1955, she intended to instigate a reaction throughout the white community. While Parks was being arrested, Jo Ann Robinson, a teacher at Alabama State College and president of the Women's Political Council, stayed up late printing 52,000 handbills calling for a boycott of Montgomery public transportation. Jo Ann was a key organizer of what became the Montgomery Bus Boycott, a 381-day protest which ultimately led, in 1956, to the Supreme Court ruling that segregated public transportation was unconstitutional.
Check out the full video below for more amazing women:
Images: Wikimedia Commons (2)