MAC x 'Star Trek' Is A Beauty Lovers Dream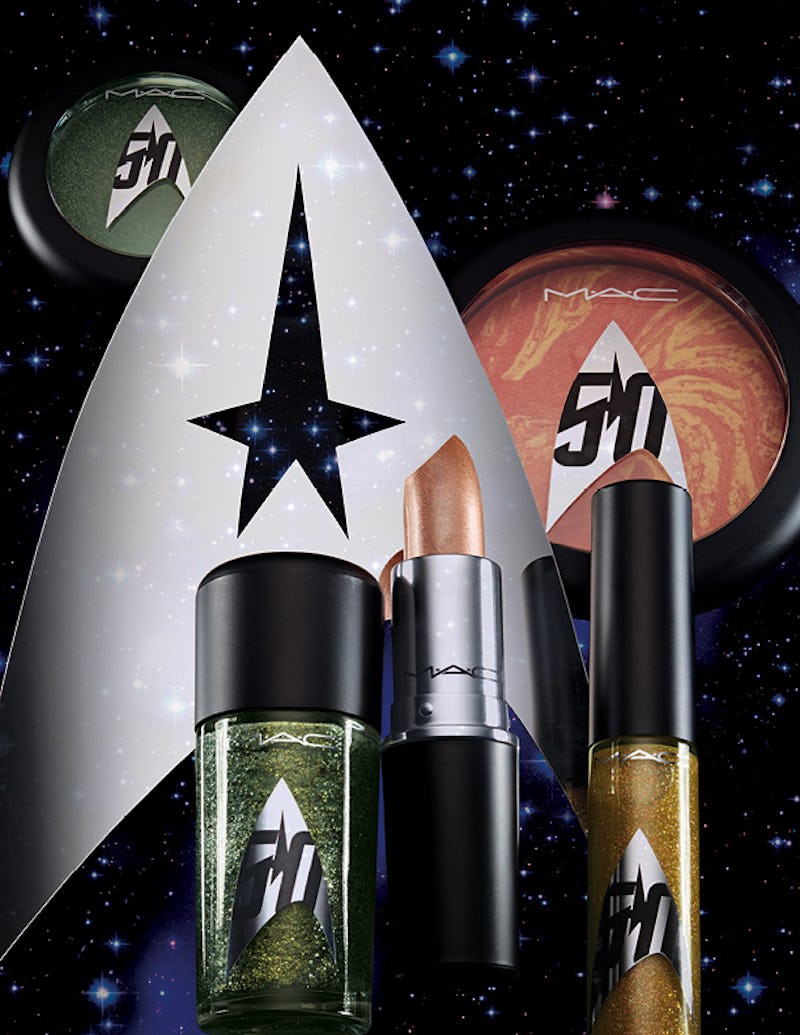 You might have your eye on the spring and summer beauty launches, but this collection will have you looking ahead to fall already. This coming September, MAC is launching Star Trek collection that's completely out of this world. The show might be over, but it's living long and prospering thanks to the well-known makeup brand. What's in the the MAC x Star Trek collection? Twenty-five products that go where no brand has gone before — that's what!
MAC has been on a roll with their collaborations lately, but this definitely take the cake as most nostalgic. Whether you're a Star Trek fan or just a shimmer makeup lover, there's something in this line for you. MAC has gone above and beyond with a range of products for this multi-product line. I'm not just talking about a few shimmery highlights, the collection will include everything from a gorgeous gloss and lipstick to nail polish and pressed eye shadows.
The excitement doesn't stop with the line either. They beauty launch is timed it up perfectly with some exciting Star Trek news as well. The pre-sale of this collection is on July 21, and the next big screen picture will be out around the same time as well, according to Popsugar. That's no coincidence considering that the line was created to mimic the influence of gender, race, and intergalactic potential that the show has brought the world.
There's some serious excitement around the collection already. "Star Trek is an iconic pop culture phenomena whose storylines pushed gender and racial boundaries," MAC Vice President and Creative Director James Gager said in a press release. "For its 50th anniversary, we celebrate each of Star Trek's powerful women in a transcending, transformational makeup collection."
There might only be a tiny glimpse of this collection, but it definitely looks like something to be excited about. Be sure to mark your calendars for July 21, to be one of the first people to get your geeky little hands on this fabulous beauty round-up.
Images: Courtesy of MAC