What To Do About An Oily T-Zone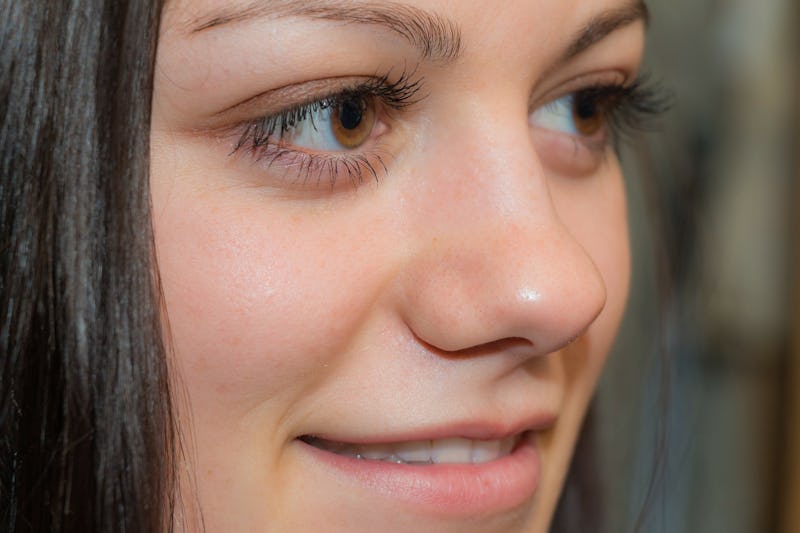 fThere is nothing worse than looking in the mirror and seeing a shiny forehead, especially when you know that all of that oil will likely cause some acne (yikes). But the good news is that you don't have to feel powerless about the situation because after you read this, you'll know exactly what to do about your oily T-zone!
Being of Mediterranean descent, I am a seasoned veteran in dealing with oily skin. I'm proud to say that thanks to some of these tips, I no longer struggle with my beauty regimen. As it turns out, there are a lot of products that can help keep oily skin under control while still making sure that your skin is properly moisturized and more importantly, acne-free. In fact, multiple sources say that keeping your skin properly moisturized can actually help reduce the amount of oil your skin produces throughout the day. In this article, I'm going to tackle everything from which cleansers you should use to how to ensure your makeup stays on despite your skin type.
The most important thing to remember is that not every skin type was created equal, so the key to success with any skincare regimen is to make sure that the products you are using address your specific needs.
Ready to mattify and perfect that complexion? Here's what you need to do to win the battle with your oily t-zone.
1. Choose The Correct Cleanser
Clean & Clear's Advantage Acne Control Foaming Wash, $4, Amazon
Since oily skin is more prone to breakouts, when purchasing a cleanser, opt for an acne fighting product. Cleansers like Clean & Clear's Advantage Acne Control Foaming Wash contain benzoyl peroxide, which helps fight acne and prevent future breakouts.
2. Make Toner Part Of Your Skincare Regimen
Neutrogena Alcohol-Free Toner, $6, Amazon
When purchasing a toner, you want to make sure that you choose an alcohol-free product. While alcohol is said to help dry out pimples, its drying effects can actually cause your skin to compensate by producing more oil. For the same reason, it's important that you only wash your face twice a day. Neutrogena's Toner is one of my personal favorites because it happens to work for those with sensitive skin, too!
3. Carry Blotting Papers With You
Clean & Clear Oil Absorbing Sheets, $6, Amazon
When you apply makeup to your oily skin, it's not uncommon to struggle with keeping the shine factor to a minimum. Instead of applying more makeup, try using blotting papers. One of my favorite things about these handy blue papers is that you can actually see how much oil you've soaked up. In a weird way, it's instantly gratifying. In a pinch? Use toilet paper liners!
4. Opt For A Matte Foundation
Clarins Ever Matte Foundation, $30, Amazon
If you're having trouble with shine, the last thing you want to do is add shimmer to your skin. Ranked highly by Marie Claire beauty editors, Clarins Ever Matte Foundation delivers all day coverage while keeping the skin properly hydrated.
5. Invest In A Makeup Primer
Laura Mercier Foundation Primer, $38, Sephora
Since oily skin can often have an effect on how long our makeup lasts, using a primer helps ensure that your foundation stays in place all day without need for re-application.
6. Try A Balancing Moisturizer
Ren Clarimatte T-Zone Balancing Gel, $34, Amazon
Believe it or not, there are some products on the market, like Ren T-Zone Balancing Gel, that were created specifically for oily-skinned gals. This gel helps mattify the skin while reducing shine. It also has anti-bacterial properties to help prevent acne.
Before you run back to the dermatologist, try these simple tricks to see if they work for you!
Want more fashion and beauty tips? Check out the video below and subscribe to Bustle on YouTube!