The One Curling Iron Long-Haired Girls Need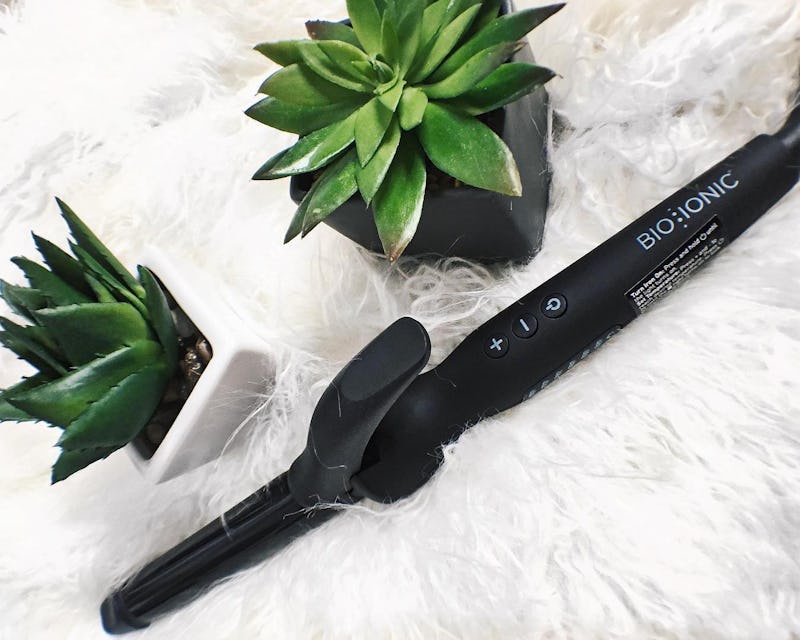 Do you ever find that curling your hair seems to take you much longer than a simple run-through with a straightener? Believe it or not, creating perfect curls can be quicker and easier than you think if you have the one curling iron all long-haired girls need,
If you have long, mermaid-like hair, chances are you often save your wavy hairstyles for special occasions only because it simply takes too long to create your beach waves in the morning. Luckily, the team at Bio Ionic thought this one through and invented a curling iron just for those of us with super long hair.
So, what's the difference and why do you need it? Well, the barrel on the Bio Ionic curling iron is a whole two inches longer than the barrel of a regular curling iron, which allows you to style the back of your hair even more easily. Plus, if your hair is rib-length or longer, the extra two inches will save you from creasing since you won't have to go back and curl the middle.
Here's what it looks like...
Bio Ionic Long Barrel Curling Iron, modernsalon.com, $140.00
See how long the iron portion is? And even more importantly, the level of heat is consistent across the entire barrel, ensuring that your curls last longer!
For even more of an explanation, professional hairstylist Joel Calfee breaks down this awesome tool's features in the following video:
And of course, perfect curls would not be complete without the products you need to make sure they hold strong, so below are a few products that will help you do just that!
L'Oreal Elnette Hairspray
L'Oreal Paris Elnett Satin Hairspray, jet.com, $12.99
If Olivia Palermo uses it, you know it's good! And let me tell you, this is the holy grail of strong-hold hairsprays.
R+Co Park Avenue Blowout Creme
R+Co Park Avenue Blowout Creme, barneys.com, $28.00
If you like to avoid the crunchiness of hairspray, this awesome product is for you. A dime size amount will hold your hairstyle for up to four days — I kid you not!
John Frieda Thickening Mousse
John Frieda Luxurious Volume Thickening Mousse, ulta.com, $5.99
Priming your hair with mousse will not only give your roots a lift, it'll also help you hold those curls!
Want more fashion and beauty tips? Check out the video below and subscribe to Bustle on YouTube!
Images: @bioionicla/Instagram; Courtesy of brands