Karen O Just Did a Lullaby Duet with Ezra Koenig & 7 Other Reasons We Need More Naps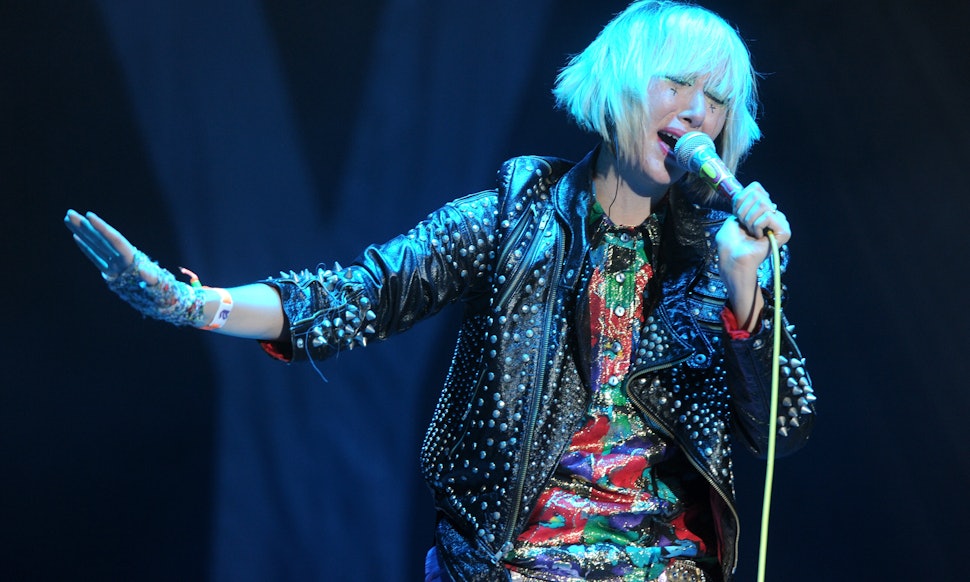 Kevin Winter/Getty Images Entertainment/Getty Images
Karen O and Spike Jonze go together like secret shows and Brooklyn — they're a match made in indie heaven. The Yeah Yeah Yeahs' frontwoman was nominated for an Oscar this year for Best Original Score for her work on "The Moon Song" from Jonze's futuristic heartbreaker Her. Ms. O recently re-recorded the song with Vampire Weekend's Ezra Koenig. In the film, "The Moon Song" is sung by Joaquin Phoenix and his digitally created and humanly evolved computer voiced by Scarlett Johansson.
And just when you thought Her couldn't give you anymore of the feels, O and Koenig went and did something like this. The recording is sweet, soft, and totally dreamy. It's essentially a grown-up's most perfect lullaby.
It got me thinking, if adults can have lullabies then adults should be allowed to have naps, too. With "The Moon Song" by your side, we think you should be able to drift into dream land and get that much needed mid-day sleep. Here's even more reasons grown-up nap time would be the best time.
Image: Getty
You get to say "I woke up like dis" more than once per day.
Image: Vulture
Scarlett wouldn't need pills! She could to turn naps instead!
Image: Nashville/ABC
Night cheese no longer has to be saved for night time.
Liz Lemon, start working on your LIFE CHEESE.
Image: gifsfln/Tumblr
You can have Lorelai Gilmore levels of coffee every day without guilt! Waking up twice means twice that sweet sweet nectar!
Image: gilmoreslovecoffee/Tumblr
The fine people of Pawnee would have the time to stay up late for one of Leslie Knope's all-nighter telethons. No Sweet-Ums "energy" bars needed.
Image: Parks and Recreation/ NBC
Because sometimes, Joey and Ross are busy and someone has to get to nappin'.
Image:dailypopin.blogspot