Kids Reading To Dogs Is The Cutest Thing Ever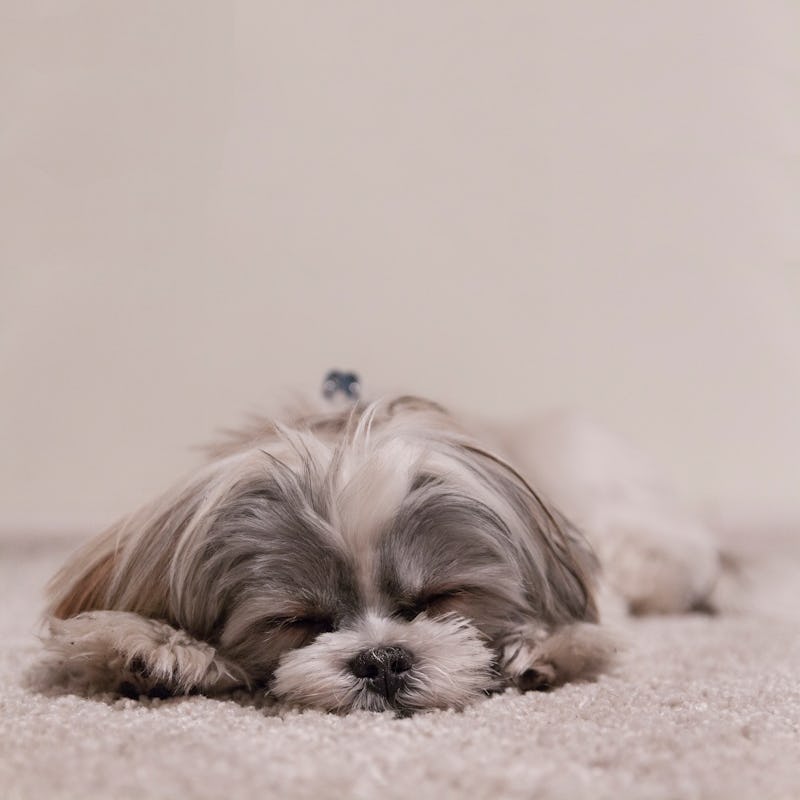 The best thing when you're learning to read is practice, and it turns out that if you're looking for an enthusiastic audience, shelter dogs are a great place to turn. In a new and awesome program, kids in Missouri are practicing reading to shelter dogs, and it's good for both the pets and the humans. Not to mention it's so adorable you might cry.
It can take a long time for shelter dogs to get adopted, especially if they're nervous around people. Unfortunately, being cooped up in a kennel for most of the day is typically not the best way for dogs to get more comfortable with humans — and it also sounds mind-numbingly boring. So to help out, the Shelter Buddies Reading Program partnered up with the Humane Society of Missouri to introduce a whole new idea: kids reading to dogs.
The program, which is open to kids ages six to 15, brings kids into humane society shelters to sit and read to the canine occupants, one on one. The kids are trained how to read a dog's body language so they can tell if a shelter pet is fearful or stressed so that they can pick the dogs that would most benefit from some low-key human bonding. The kids get to practice their reading skills, and the dogs get some practice being around humans. It's a win-win for everyone.
"We wanted to help our shy and fearful dog without forcing physical interaction with them to see the positive effect that could have on them," program director Jo Klepacki told The Dodo. "Hearing a child reading can really calm those animals. It is incredible, the response we've seen in these dogs."
It's also incredibly cute. Look at this:
And this:
And this:
Because apart from all the obvious good it does, the sheer cuteness of watching children read to dogs is probably enough to have a program like this.
Images: Adam Grabek/Unsplash