Why Peel-Off Masks Are Dermatologist-Approved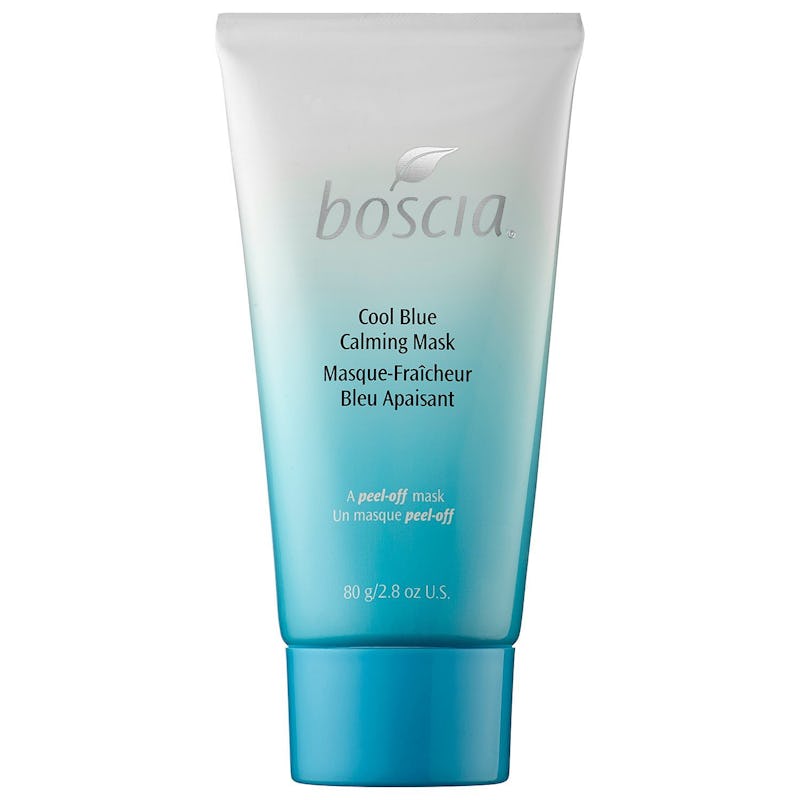 Love face masks, but don't know how to pick the best one? I reached out to two dermatologists and asked, "Are peel-off masks good for your face?" to determine whether or not these quirky beauty products are actually worth the splurge! Luckily for those of you obsessed with the fun masks, I have some good news.
For details on whether or not peel-off masks actually do anything for your skin, I spoke with Dr. Karen Hammerman of Schweiger Dermatology Group and Dr. David E. Bank at the Center For Dermatology in New York. "The overall answer is 'yes," said Dr. Hammerman, with Dr. Bank adding, ""Peel-off masks, or any face masks for that matter, can be extremely beneficial for your skin."
However, the dermatologists' comments weren't all praise. Dr. Hammerman tells me, "The peel-off technique is a bit of a marketing gimmick. It can have a mild exfoliating effect, but the actual peeling off of the mask is not adding all that much benefit." But she does acknowledge how good those masks feel, saying, "The customer gets satisfaction from peeling it off themselves because it almost feels as if they are peeling off the dead skin and surface dirt off with it." #Truth
So, yes, peel-off masks are good for your skin, but not necessarily better than any other face mask. As for purchasing one, Dr. Hammerman and Dr. Bank both provided tips below!
1. Red, Inflamed Skin
Boscia Cool Blue Calming Peel-Off Mask, $29, Amazon
"Choose masks with soothing ingredients," says Dr. Hammerman. "Aloe vera ... is an amazing natural ingredient for sensitive skin, [along with] Gorgonian extract, which acts as an anti-inflammatory and aids in calming stressed skin."
2. Oily Skin
First Aid Beauty Skin Rescue Purifying Mask With Red Clay, $30, Amazon
Dr. Bank suggests, "Those with oily skin should seek a mask with clay infusions that work to draw out dirt, grime and any other impurities."
3. Combination Skin
7th Heaven Cucumber Peel-Off Masque, $4, Amazon
"For those with combination skin, I recommend finding a mask with soothing ingredients as to not irritate the skin," advises Dr. Bank. "Look for cucumber and aloe to achieve this balance."
4. Dry Skin
Freeman Facial Peel-Off Mask With Cucumber, $7, Amazon
Similar to combo skin, cucumber is also a rockstar ingredient for dry skin. Dr. Hammerman says, "Cucumber is a natural anti-inflammatory, so it's great for irritated skin."
Dr. Bank adds, "A moisturizing mask with antioxidant-rich ingredients like honeydew or chamomile can be extremely beneficial for restoring your skin's natural glow."
5. Clogged Pores
Elizabeth Arden Visible Difference Peel and Reveal Revitalizing Mask, $36, Amazon
If you're dealing with pimples, a peel-off mask can be a great treatment strategy. Dr. Hammerman shares, "Glycolic or sulfur based masks absorb grime from the pores." She also recommends finding masks with exfoliating salicylic acid.
Want more fashion and beauty tips? Check out the video below and subscribe to Bustle on YouTube!
Images: Courtesy of Brands