'Law & Order' Is Getting A New Spinoff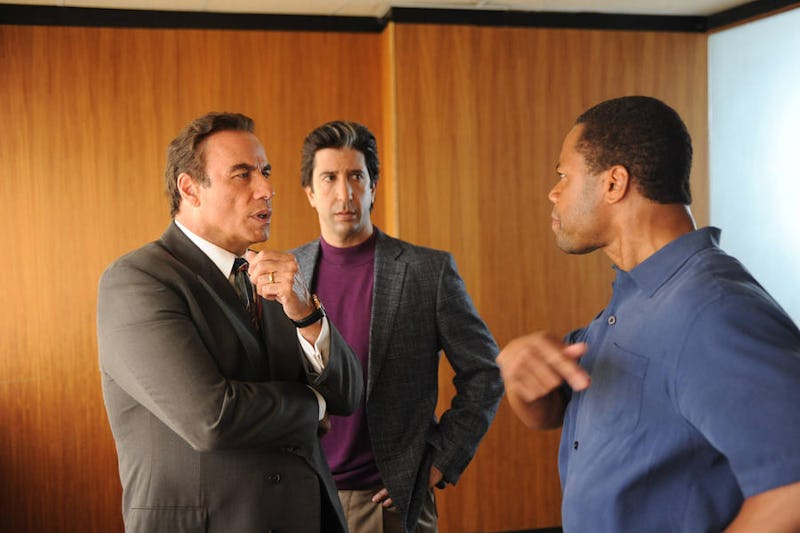 The world's fascination with crime stories is nothing new — there's a reason why film noir remains an iconic staple of cinema. However, it's no longer movies that have an edge on crime: television seems to have cornered the market on crime stories — and, as of late, specifically true crime tales. FX anthology series American Crime Story, Netflix's documentary series Making A Murderer... both became massive hits in their own way. With two shows that have fascinated the public, it's no surprise that an established TV franchise would want to create its very own true crime series. According to TVLine, a Law & Order spinoff titled Law & Order: True Crime has been ordered to series at NBC, and it's more proof that true crime on TV is here to stay.
Unlike other Law & Order spinoffs, Law & Order: True Crime will be an anthology series, with the story and characters reset after every season. The first case that Law & Order: True Crime is certainly an attention grabber: according to TVLine, the first crime that the new series will tackle is the Lyle and Erik Menendez case. (The Menendez brothers were accused and eventually convicted of murdering their wealthy parents in 1996.) Unsurprisingly, the story of two privileged young adults from Beverly Hills murdering their parents became a media sensation as it was happening — not unlike the Simpson trial, which was its own spectacle just a few years earlier.
The spectacle aspect of the Menendez case seems to be the reason why NBC and the producers behind Law & Order decided on this story for the show's freshman season. According to Jennifer Salke, President of NBC Entertainment, the Menendez case "examined taboo issues... all against a backdrop of privilege and wealth," stating that the series "will recreate the cultural and societal surroundings of both the murders and trials when people were not only obsessed with the case but examining how and why these brothers committed these heinous crimes."
While it's hard to say if the Menendez brothers' case will hold as much fascination in scripted form as it did in real time when it played out in papers and on the news, this eight-episode series might just be the next thing for true crime junkies to obsess over.
Image: FX