Perfect Jewelry For Your Mother's Day Brunch Look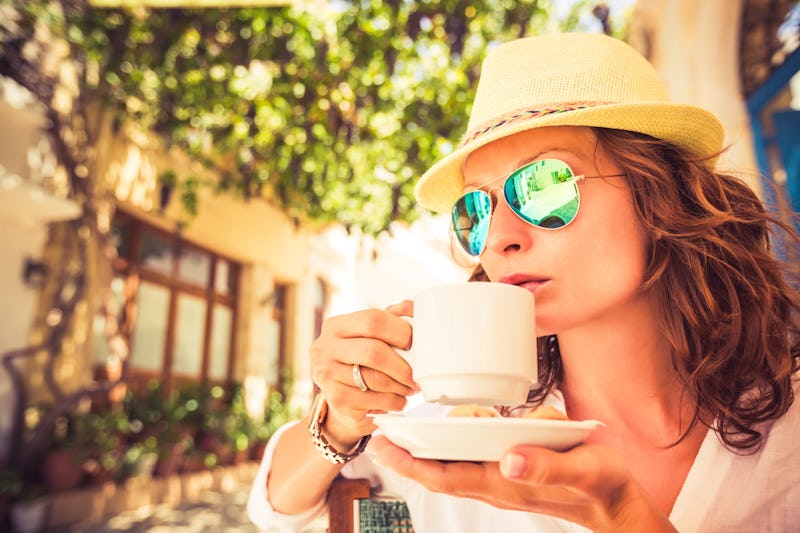 The I way dress for brunch with my family is totally different from the way I dress for brunch with my friends. My ladies usually get treated to jeans and a slouchy tee (or, let's be real, sweats), but a Mother's Day brunch outfit demands a little more attention — and the right accessories. Hanging out with my mom always brings out the best in my style because she did so much to influence the way I create my outfits. Over the years, I've spent countless hours shopping with her, (many attempting to convince her that velour track suits and tube tops were chic), but in the midst of all my campaigning, she managed to give me so many gems of style wisdom. She taught me how to find sunglasses that perfectly complement my face shape, how to wear jewelry of all kinds without ever looking over the top, and, most importantly, how to feel comfortable in my own skin so that I can rock any ensemble.
My mom also taught me that once you figure out your personal style, getting dressed becomes so much simpler. You feel free to experiment with trends, but can come back to the same tried-and-true silhouettes when you want to feel extra confident and polished. Another important lesson that she taught me: always add jewelry. With that in mind, we've teamed up with Swarovski to help you match your baubles to your Mother's Day brunch outfit — whether you're making Mom breakfast in bed or sipping mimosas at her favorite restaurant.
Casual Cool
Stripe Smock Bardot Blouse, Topshop; Skinny Mid-Rise Trousers, Zara; Stone Mini Bangle, Swarovski; Ingrid Black Sandals, Dune London; Francis Tortoise Sunglasses, Komono.
An off-duty ensemble feels way more dressed up with a blingy bangle. Plus, it's easier to pile on jewels when your outfit is in a neutral color palette.
Pretty Tough
Ruffled Top, Mango; Cotton Voile Skirt, Rebecca Taylor; Edify Cuff, Swarovski; Banks Ginger Crystal Sunglasses, Warby Parker; Gladiator Block-Heel Sandal, Old Navy.
Top off a ladylike ruffled top and midi skirt with a serious statement cuff. The pearls play into the polished vibe of this look, but the geometric details give it just the right amount of edge.
Dainty Details
Jumpsuit with Wide Legs, H&M; TNA Brannan Jacket, Aritzia; BP. Banded Straw Fedora, Nordstrom; Edify Medium Necklace, Swarovski; Zip-Top Clutch, Old Navy; Elley Wedges, Aldo.
Delicate necklaces are an everyday staple, but the best ones have a little something special so that they can stand out on their own or layer with others.
Serious Sparkle
TRF Striped Dress, Zara; Talula Yerwood Vest, Aritzia; Crystalline Oval White Watch, Swarovski; Fold-Over Convertible Clutch, Express; adidas Originals Silver Metallic Superstar Sneakers, ASOS.
A glittery watch can stand alone but is extra fun when mixed with other metallic pieces. Try adding some silver kicks to the equation.
Hint of Shine
Linen Cotton Sleeveless Dress, Uniqlo; Quilted Faux-Leather Biker, Topshop; Milly Rainbow Box Clutch, Bloomingdale's; Alpha Ring, Swarovski; Bright Orange Caged Lace Up Heels, River Island.
These stacking rings add just the right amount of shimmer. Wear them all on the same finger or spread them across both hands for the perfect finishing touch.
Find your nearest Swarovski store here.
Image: Sunny Studio/ Fotolia .