'New Girl' Has Linda Cardellini As Jess' Sister: 6 Other Notable Sitcom Sibling Guest Stars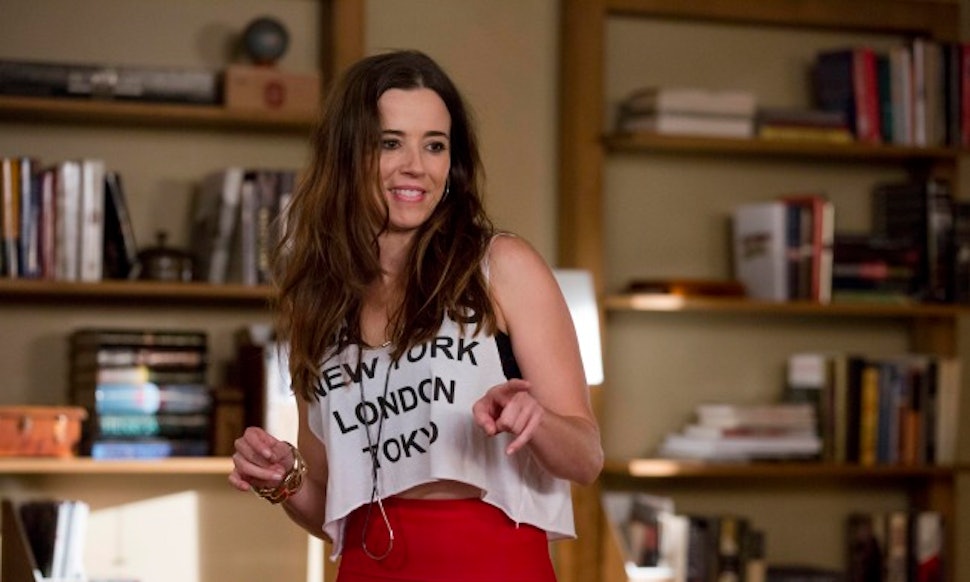 Tonight's New Gir l will host guest star Linda Cardellini as Jess Day's rebellious older sister. Many of the actors have described the character as a "bad girl" and a kind of anti-Jess, with Cardellini herself remarking that "[the character doesn't] really do anything quietly. She's a little bit loud and proud of it."Cardellini's role is but one in a long line of recognizable actors to take on the role of the sitcom sibling. So let's explore some of her predecessors, shall we?
Image: Fox
Reese Witherspoon, 'Friends'
TV Sibling: Rachel Green
Best Part: She's very "Early-Years Rachel," and also makes the poor judgment of hitting on Ross.
Image: NBC
Wayne Brady, 'How I Met Your Mother'
TV Sibling: Barney Stinson
Best Part: He's there more than most TV sibling guest stars, but he's still WAYNE BRADY every time. The best parts are that he's Barney's gay counterpart. Also every time he sings. Image: CBS
Christina Applegate, 'Friends'
TV Sibling: Rachel Green (Jennifer Aniston)
Best Part: Her blatant disrespect of Ross and Rachel's baby.Image: NBC
Adam DeVine, 'Community'
TV Sibling: Jeff Winger (Joel McHale)
Best Part: He was a little weepy.Image: NBC
Geena Davis, 'Will & Grace'
TV Sibling: Grace Adler (Debra Messing)
Best Part: Watching Geena Davis be rebellious.Image: NBC
Matthew Bomer, 'Glee'
TV Sibling: Blaine Anderson (Darren Criss)
Best Part: 1) They sang "Somebody That I Used To Know," and 2) "THERE!"
Image: Fox