'Real Housewives' Yolanda Foster's $27.5 Million Estate Is for Sale: 7 Pics That'll Make You Drool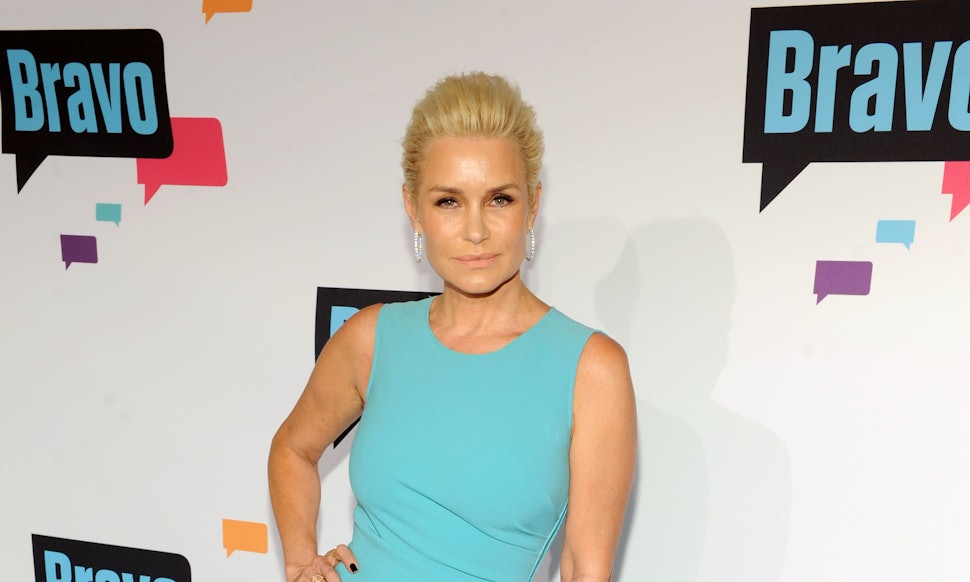 Craig Barritt/Getty Images Entertainment/Getty Images
Whenever Yolanda Foster's home is featured during an episode of The Real Housewives of Beverly Hills, my jaw never ceases to drop right to the floor. Foster always acts casually enough about the fact that she has her own lemon grove in the backyard and a glass door walk-in refrigerator that seems to only house vegetables and green juices. However, the estate that she shares with her Grammy award-winning songwriter husband, David Foster, is now on the market. Yolanda Foster said that she was selling her home due to her battle with Lyme disease and sadly not having the strength to take care of the 5-acre property, according to Us Weekly. The mansion also boasts a library, two spa bathrooms with his/her oversized custom closets, a billiards sports room with a bar, a movie theater, a recording studio, a gym with massage and sauna rooms, and an infinity pool.
So, let's take a look-see at why this estate is priced at a cool $27.5 million dollars, shall we?
Image: Getty Images
The Backyard Isn't Hideous
Which lounge chair would you to pick to tan in by the pool — which happens to overlook the ocean? So many decisions.
Image: Trulia
Someone Could Live in This Closet
How much would you love to have a closet so big that all your purses have a home and there's room for a phone?
Image: Trulia
The Sitting Area is Amazing
I'm sorry, let me clarify. The two sitting areas are amazing. And I spy Yolanda's lemon grove!
Image: Trulia
The Kitchen Has Counter Space & Views For Days
To anyone living in a cramped apartment, I really apologize that this photo even exists.
Image: Trulia
The Beach is in the Backyard
Don't you just love seeing the shoreline crashing into the cliffs from your backyard, dah-ling?
Image: Trulia
One of the Living Rooms is Half-Outdoors
Which would you rather do, nap on a cozy wicker couch or be outdoors? Oh wait, you can do both.
Image: Trulia
This View...
I'm sold. Now, how to make $27.5 million dollars?
Image: Trulia