New Studies Reveal Dramatic Drop In Teen Pregnancy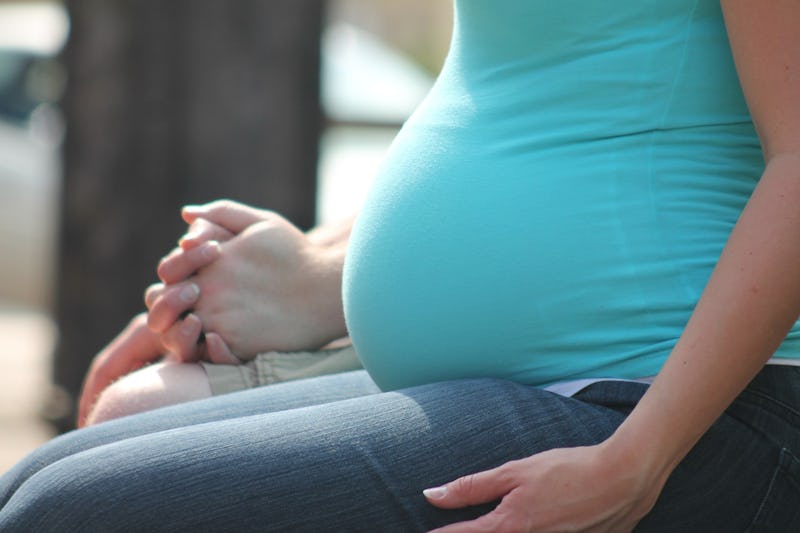 Although sex education tends to be viewed through a comical lens in pop culture (think movies where unwitting kids ricochet condoms off bananas), two new analyses from the Guttmacher Institute prove that teens are more knowledgeable than ever before where sex education is concerned. Teen pregnancy, birth, and abortion rates in the United States reached historic lows in 2011, according to the studies. That said, there are still some disparities that definitely merit attention. Here's how the numbers play out, according to Guttmacher's analyses.
In 2011, the national rate of pregnancy in the 15-to-19-year-old demographic was 52.4 per 1,000 women. This amounted to around 553,000 reported teen pregnancies — the lowest observed rate in the last four decades. How does it compare to previous years? Well, the pregnancy rate in that same age group was 68.2 per 1,000 women in 2008, meaning there was a 23 percent decline in the teen pregnancy rate in three years' time. Additionally, there was a marked decrease in both national teen birth and abortion rates, down from 40.2 to 31.3 and from 18.1 to 13.5, respectively.
"Teens have become more successful at preventing pregnancy than they were in the past," said lead author of the study, Kathryn Kost, in a statement provided to Bustle. "Sexual activity has remained constant among this age group, but birth and abortion rates have both decreased dramatically." Kost credits the decline in large part to increased contraceptive use — which, of course, is typically the cornerstone of sex education.
And while such progress is certainly a step in the right direction, the excitement is dampened by some pretty considerable disparities. Upon comparing teen pregnancy rates among non-Hispanic black teens and Hispanic teens to that of non-Hispanic white teens, the Guttmacher Institute studies found that the rates were more than double — likewise for rates of teen birth and abortion across racial and ethnic groups.
So what does this all mean? As Kost pointed out, it doesn't mean any particular teen demographic is having more sex. In fact, the United States continues to have one of the developed world's highest teen pregnancy rates. What it does mean, though, is that there's still much progress to be made in formal sex education and general encouragement of contraception. According to 2009 report by the Guttmacher Institute, roughly one third of American teens report that they have never received any formal instruction about contraception, and nearly half of male teens and one-third of female teens had not received said any formal instruction about contraception before having sex for the first time. Rather, one in four teens reported receiving abstinence education sans any instruction about birth control of any kind.
"Though declines in teen pregnancy, birth, and abortion rates were observed among all groups, large disparities by race and ethnicity still exist at the national and state level. It's crucial that teens in all racial and ethnic groups, and in all geographic areas of the United States, are able to access the information and services they need to prevent unwanted pregnancies and achieve their goals," elaborated Guttmacher policy expert Heather Boonstra in a statement provided to Bustle.
In order to continue to affect such noticeable change in teen pregnancy, there needs to be a more concerted effort to ensure that access to information on sex, contraceptives, and the like is more inclusive. While adolescents will obviously turn to peers and the media for information, sex education programs can (and should) accurately fill in important blanks and help young people make better, more informed, and mutually protective decisions when they do decide to become sexually active.
Images: Greyerbaby/Pixabay; Guttmacher Institute (2)