Women's Prize Shortlist Has At Least One Shock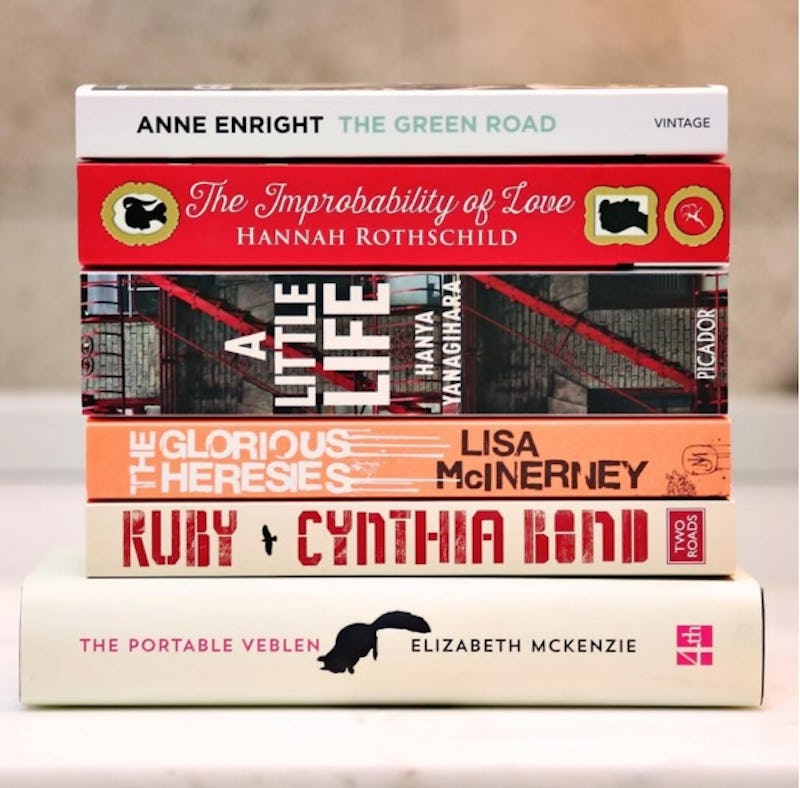 It's a good year for debut female novelists because the 2016 Baileys Women's Prize for Fiction shortlist was released Monday, and debut authors make up half of the list. Moreover, only one of the writers on the six-book list has been shortlisted for the prize before. And prepare yourself, there is at least one shock: A popular book by an even more popular and well-respected author was left off the list, to much surprise.
The Baileys Women's Prize for Fiction is in its 20th year of celebrating "excellence, originality, and accessibility in writing by women from throughout the world," according to its website. The chair of the 2016 judges Margaret Montford, made this statement about this year's shortlist:
After a long and often passionate debate we are proud to present our 2016 shortlist. Our choices reflect a really diverse mix of brilliant writing from new and established authors around the world and we hope that everyone will find much to enjoy in them.
The 2016 shortlist is:
Cynthia Bond: Ruby
Anne Enright: The Green Road
Lisa McInerney: The Glorious Heresies
Elizabeth McKenzie: The Portable Veblen
Hannah Rothschild: The Improbability of Love
Hanya Yanagihara: A Little Life
Kate Atkinson's A God in Ruins , which just won the Costa Novel of the Year, made it onto the longlist, but in a surprise, is missing from the shortlist.
However, the six remaining authors and their books are definitely deserving. And perhaps just as surprising, three debut novelists made the Baileys Prize shortlist:
The affecting, powerful debut novel Ruby by Cynthia Bond received an extra boost of attention after being chosen by Oprah for her 2.0 book club.
Debut Irish author and Arse End of Ireland blogger Lisa McInerny's The Glorious Heresies follows a group of misfits living in the aftermath of the financial crash.
The Improbability of Love is director and writer Hannah Rothschild's first novel. Part-London life satire and part-love story, the novel delves into London's art world after Annie McDee finds a masterpiece rotting away in a junk shop.
Of course there's no surprise with the inclusion of Hanya Yanagihara's A Little Life , which has become basically a shoo-in for every major literary prize.
But The Portable Veblen , by Elizabeth McKenzie could be considered a surprise inclusion — not because it isn't worthy (it is) — but because it's totally quirky. Like, roadtrip with a squirrel quirky.
And literary prize mainstay Anne Enright rounds out the list with her exceptional The Green Road. Enright is the only name on the shortlist that has been there before.
So pick your favorite to cheer for because the winner will be announced June 8.
Image: baileysprize/Instagram